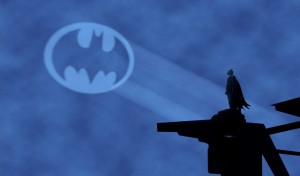 If you are a fan of any of the Kenner Batman toy lines, you need to check out the Legions of Gotham website.  Their tag line is "The Definitive Batman Resource," and one look around the site will tell you they mean business!
If you are looking for information on Batman action figures, movies or TV you've found the right place.  It covers everything from Alfred to Zucco!  There is an informative history page and even a message board to interact with fellow Batman fans.
Probably the coolest thing is their huge action figure database covering just about every time our caped crusader has been immortalized in plastic!
Enjoy!