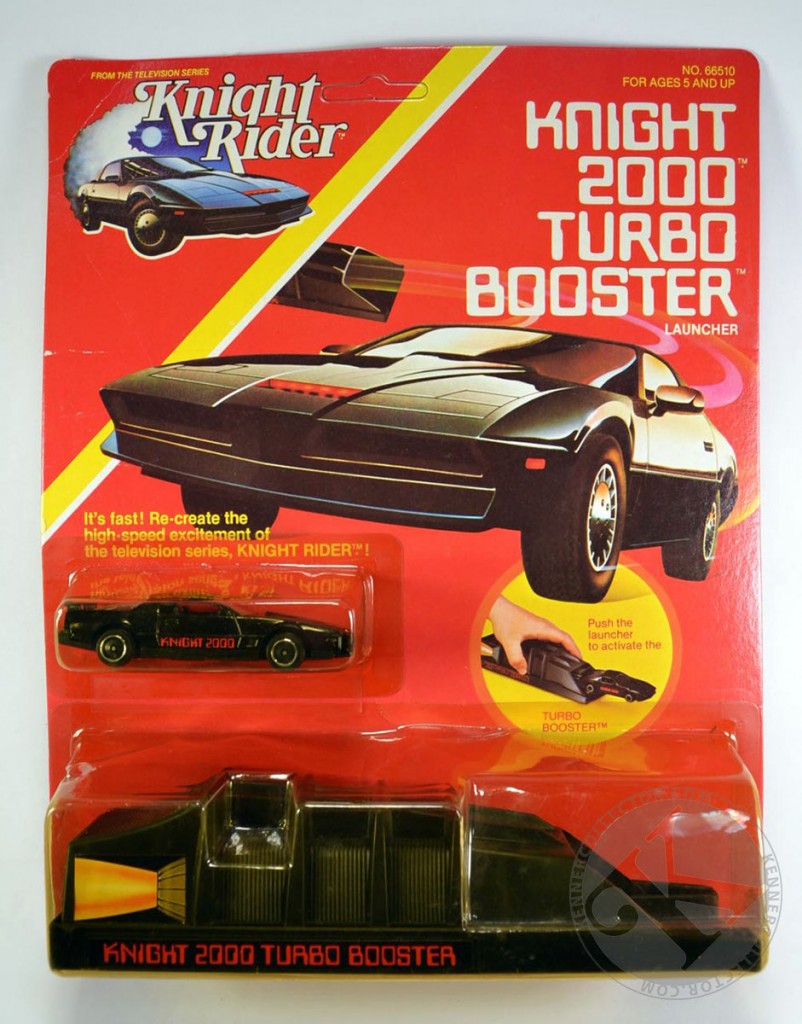 This was a toy I had when I was younger that I never realized was made by Kenner!
It is a very simple toy that recreated KITTs signature turbo boost that was used in the show Knight Rider.  Just put the car into the launcher and slide it forward and KITT was racing off.  The launcher had more force than you would think, so needless to say it was a lot of fun!  Kenner also made the Knight 2000 Crash Set that you could jump your cars through that added more toys and excitement.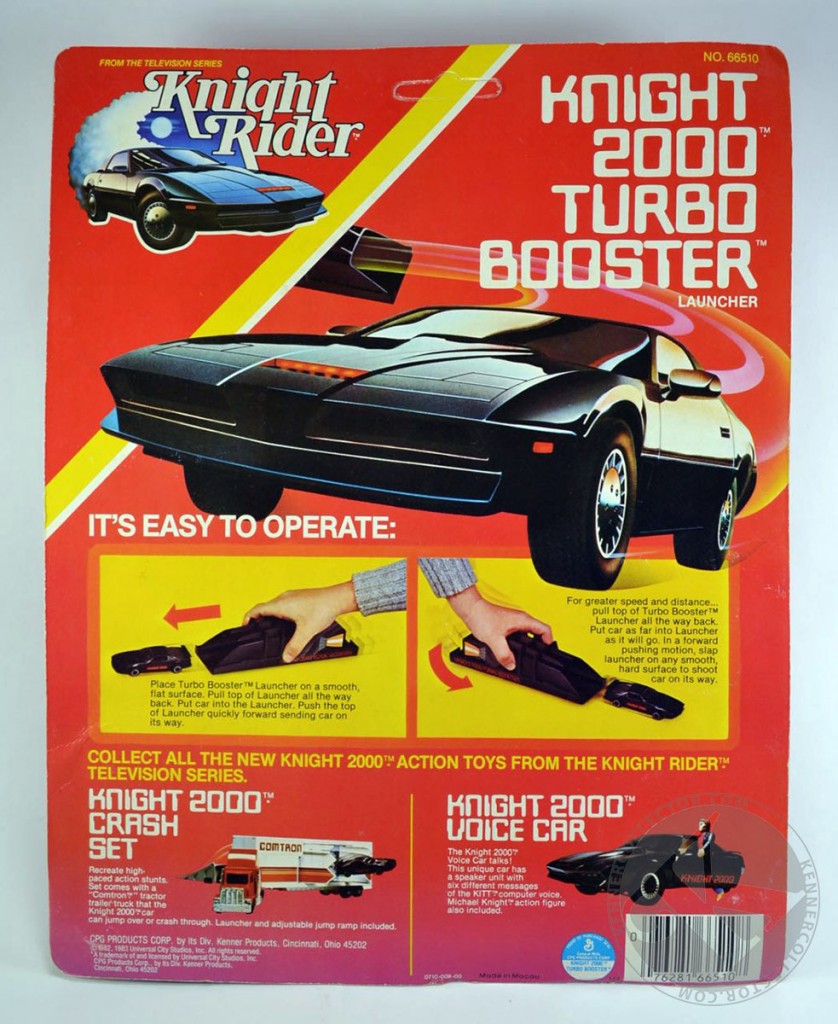 This is an awesome 2 page ad that was in the 1983 Toy Fair Catalog.