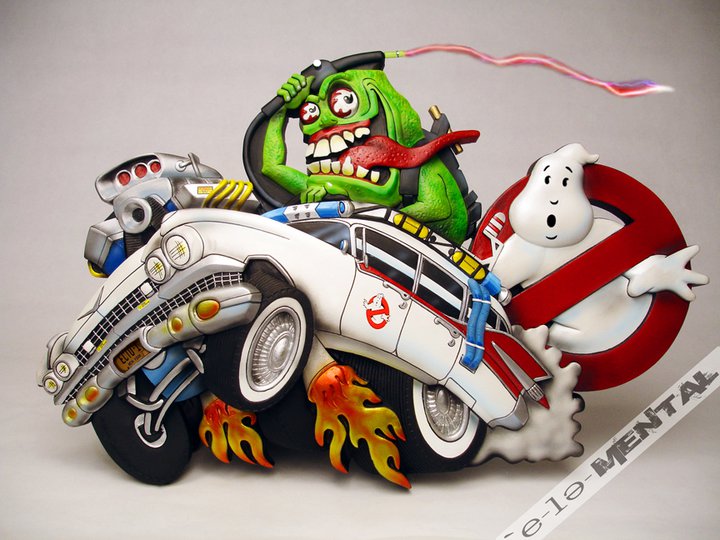 How cool is this?  If you're a fan of Kenner's The Real Ghostbusters toy line from the 1980's and the Rat Fink toy line from 1990, here is a mashup that will leave you begging for more.  Artist Paul E. Francis has completed work on a three dimensional Rat Fink style sculpture of the famous ECTO-1 ghost-busting vehicle driven by Slimer.
Rat Fink was created by the legendary Ed "Big Daddy" Roth and Kenner produced Rat Fink Rad Rods and Rat Fink Hydro Racers cars in 1990.
Let's hope Paul can get enough interest to offer these to fans and collectors!  Click here for an awesome step by step look at the molding process on the sculpture.
Thanks to Proton Charging for the heads up!