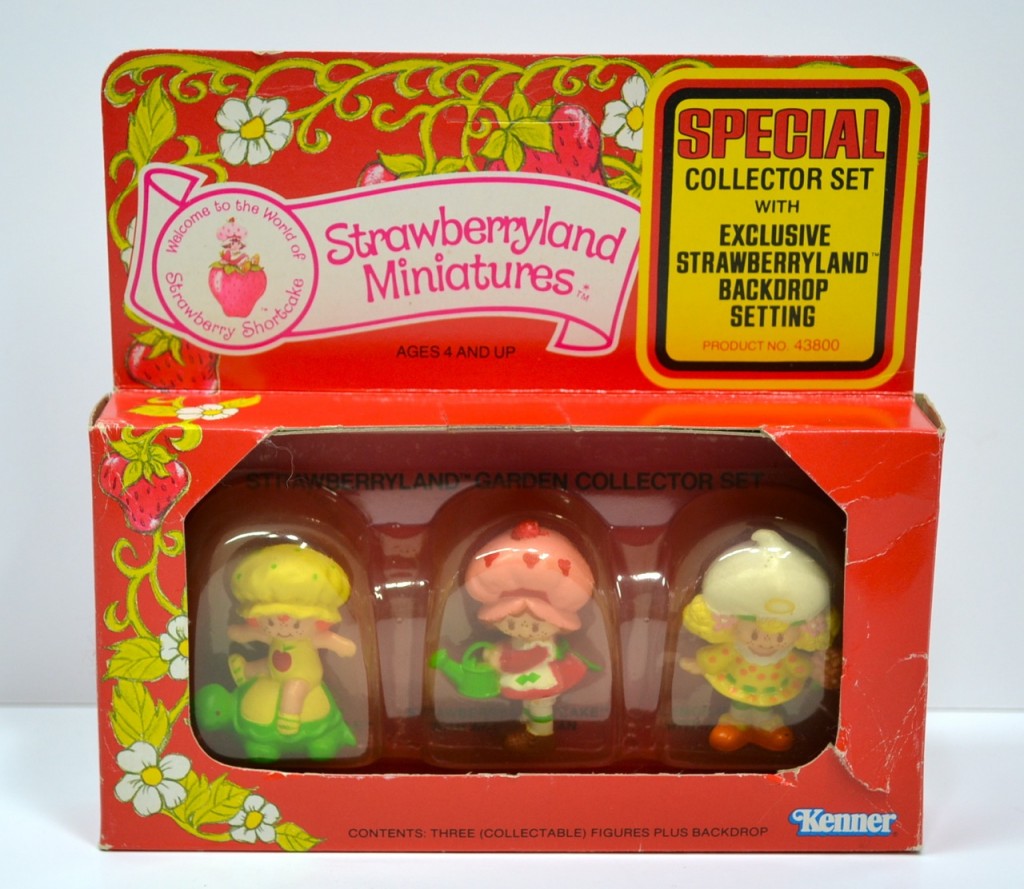 This Strawberry Shortcake Strawberryland Miniatures set is a great example of the Special Offer toys Kenner released in the late 70's and early 80's.  The Special Offer items were a way for Kenner to provide department stores with exclusive/added value toys.  The Special Offer advertisements were sometimes added to the package as a sticker, or printed directly onto the packaging like in this case.
For Strawberry Shortcake, Kenner packaged three miniatures together along with a cardboard backdrop.  The Strawberryland Garden Collector Set includes Apple Dumplin with Tea Time Turtle, Strawberry Shortcake with watering can, and Lemon Meringue.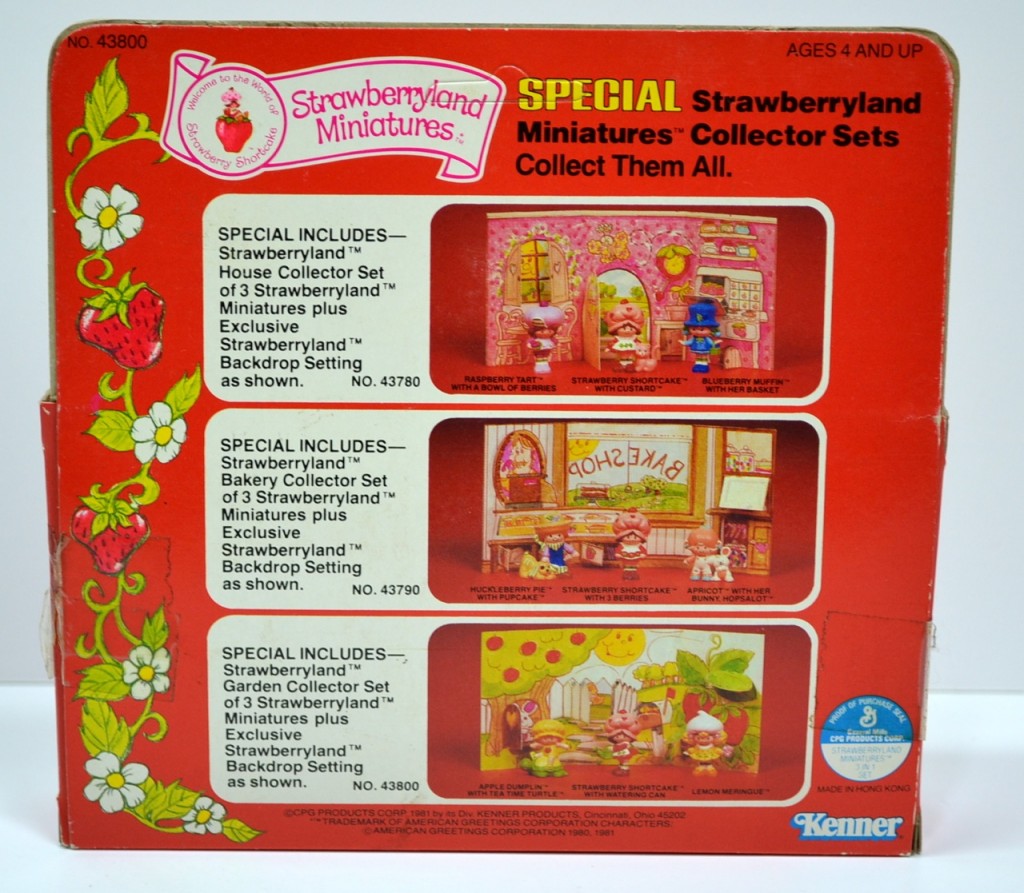 The back of the package also shows two other sets:
The House Collector Set – Raspberry Tart with a bowl of berries, Strawberry Shortcake with Custard, and Blueberry Muffin with her basket.
The Bakery Collector Set – Huckleberry Pie with Pupcake, Strawberry Shortcake with 3 berries, and Apricot with her bunny Hopsalot.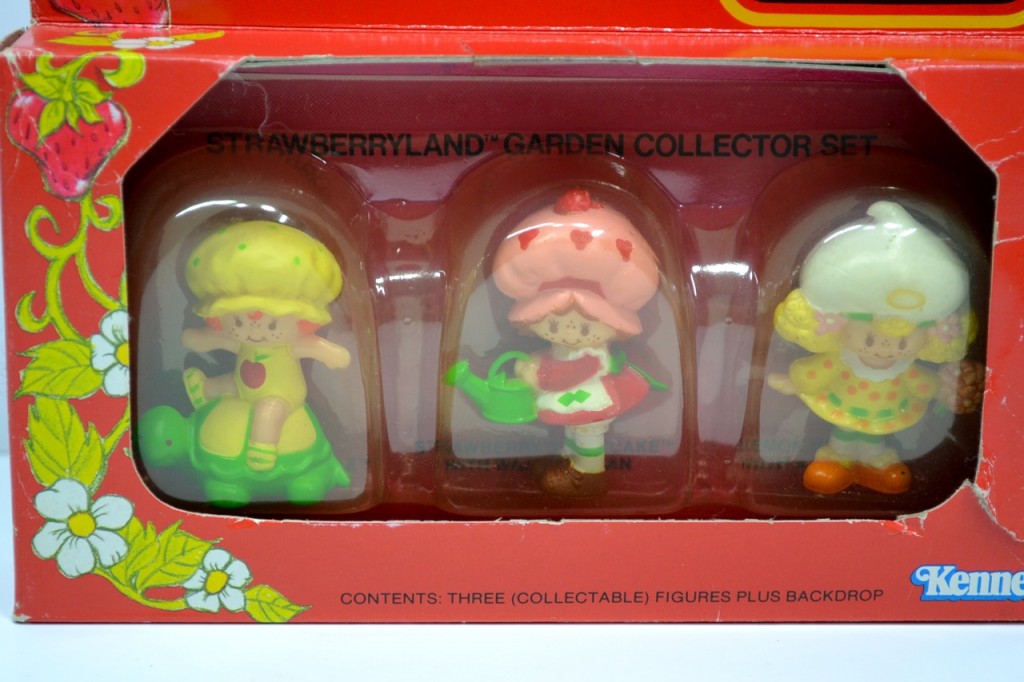 The set contains a cardboard backdrop that measures about 4 1/2″ tall x 9″ wide, and also a small product catalog.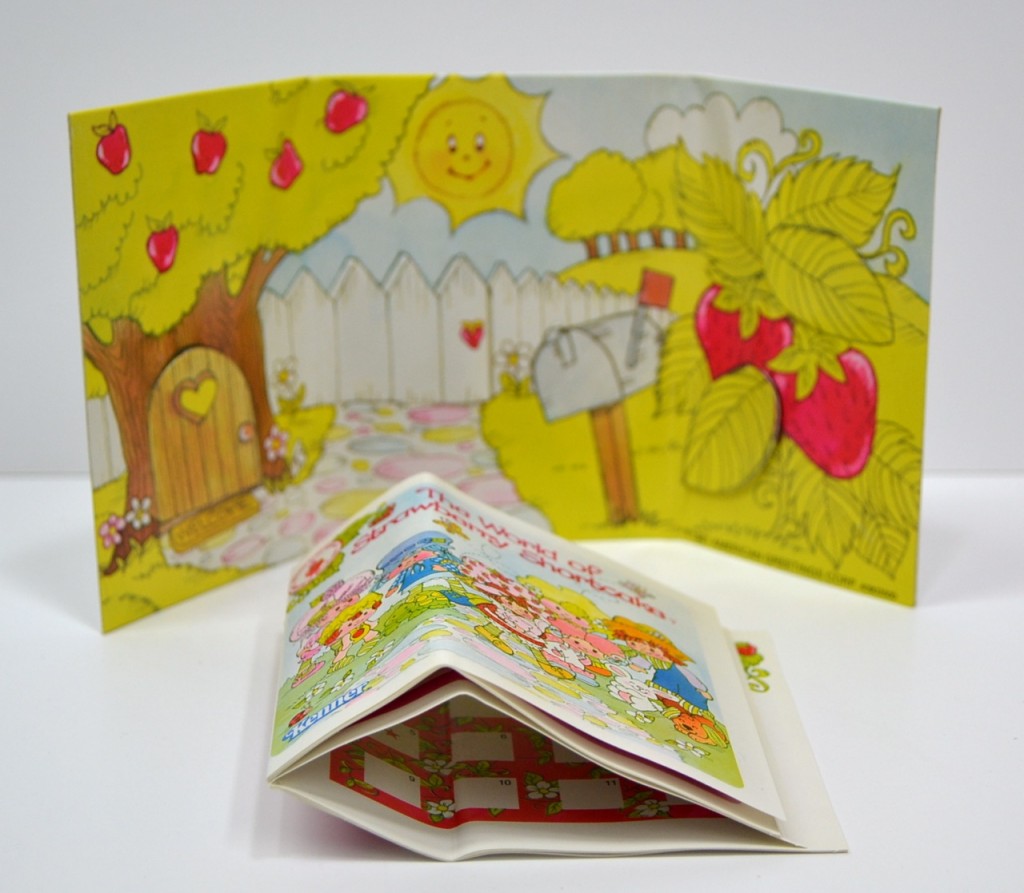 The backdrop has die-cut windows that can be opened to create extra play value.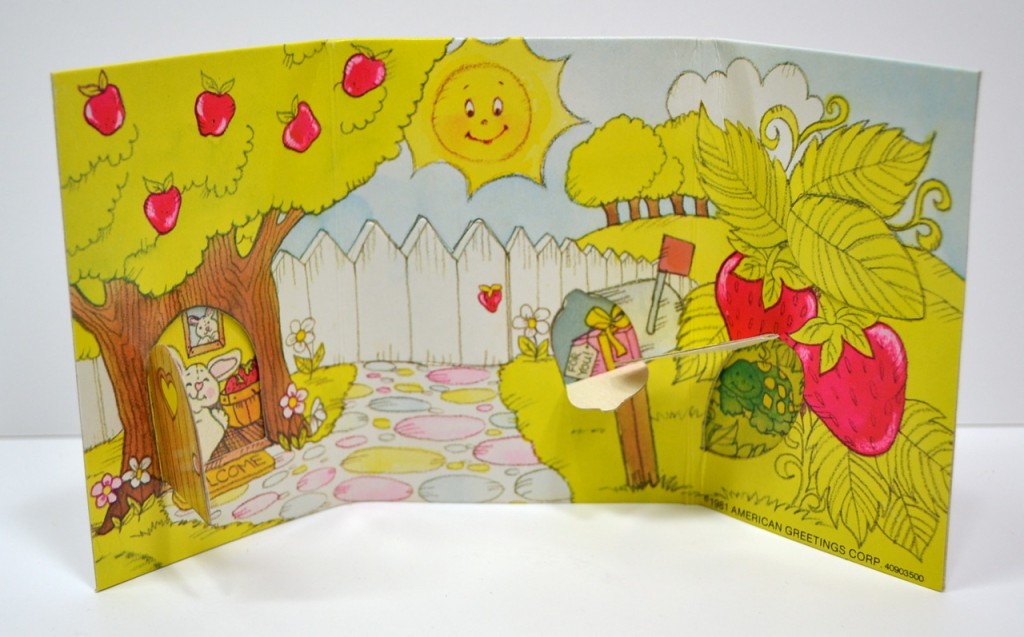 Back in the day, the Special Offer toys probably really jumped out at kids and parents as they were walking down the toy aisles.  Today, the familiar red, yellow, and black offers also stand out to collectors.  The Special Offer toys are highly sought after additions to any collection.