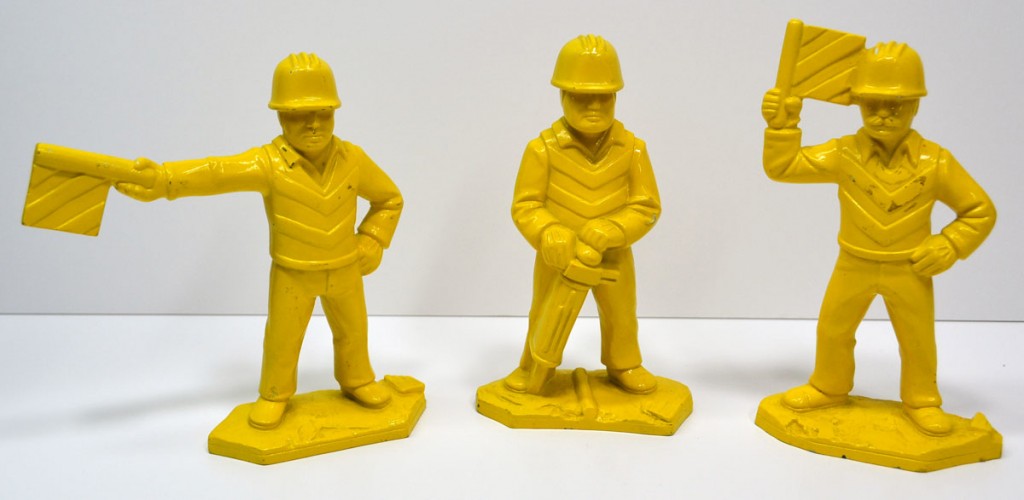 Kenner's Power Movers toy line had a relatively short shelf life as far as toys go, lasting only a couple of years between 1982 and 1983.  The line of trucks and military vehicles were battery operated and claimed to have real hydraulic working features, just like their full size counterparts.  In 1983, Kenner introduced a mail-in offer for a set of three small plastic construction men and numerous road side accessories.
This is a set of three painted prototype 4ups for the Power Movers road crew.  4ups were a key part of Kenner's toy creation process, and they were given that name because they were approximately four times the size of the desired end product.  Artists would create the original sculpts of the toys at this larger size,  allowing them to put a higher level of detail into the pieces.  Silicone molds would be created off the sculpts, and then resin 4ups like you see here would be cast from the silicone molds.  The higher level of detail could then be transferred from the resin 4ups over to the production tooling for the small toys.
This similar process was used in the creation of Kenner's Star Wars Micro Collection.  For more information about 4ups and how they were used in the prototyping process, visit our friends over at the Star Wars Collectors Archive.  Prepare to spend days absorbing all of the great info there!
Painted 4ups such as these could have been used for internal presentations of the mail-in offer, catalog photography, or perhaps even displayed at Toy Fair.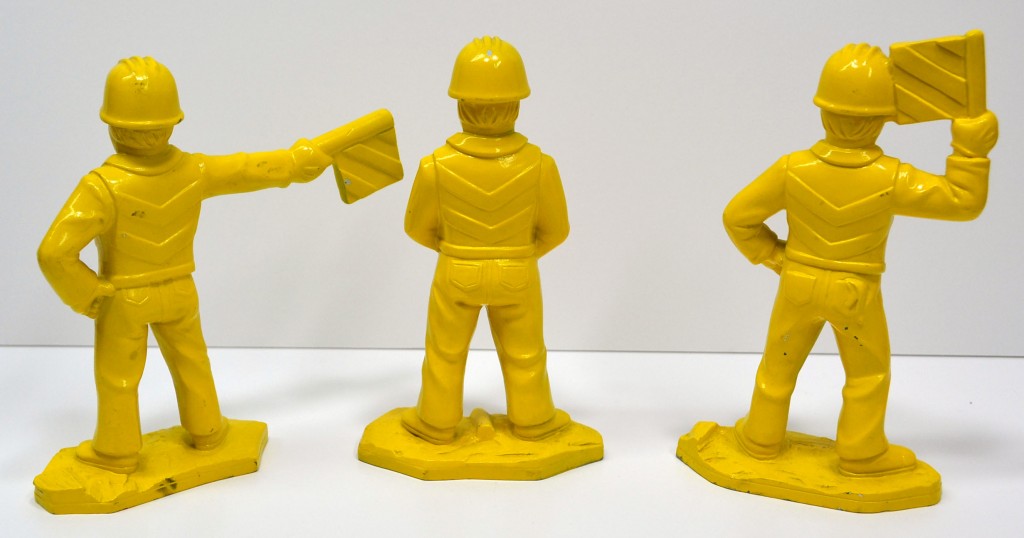 These 4ups are made from a dense resin material called Dynacast.  You can see the green Dynacast showing through on the bottom of the unpainted bases.  The pinkish material you see was used to fill in any imperfections caused by air holes.

Here is a page from the 1983 Toy Fair catalog showing the mail-in offer and road crew set.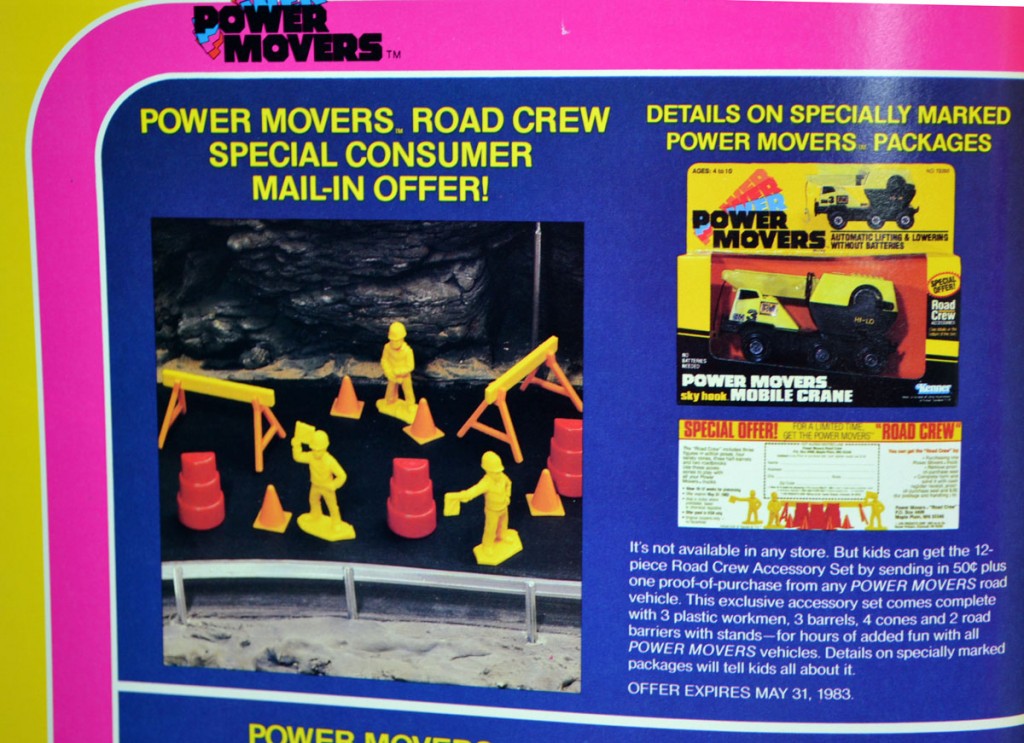 Here are some images of the production mail-in set and instructions.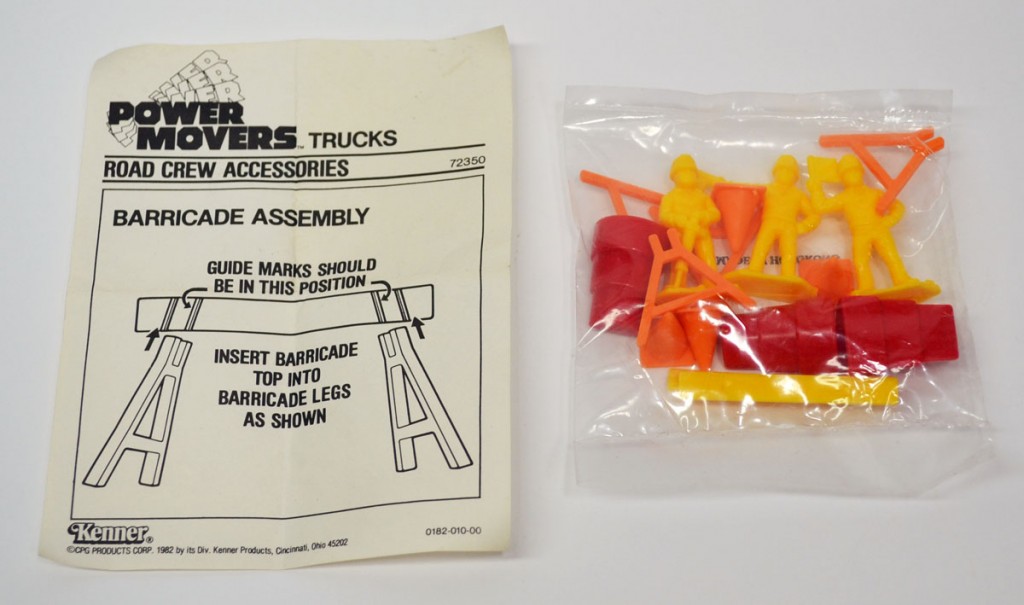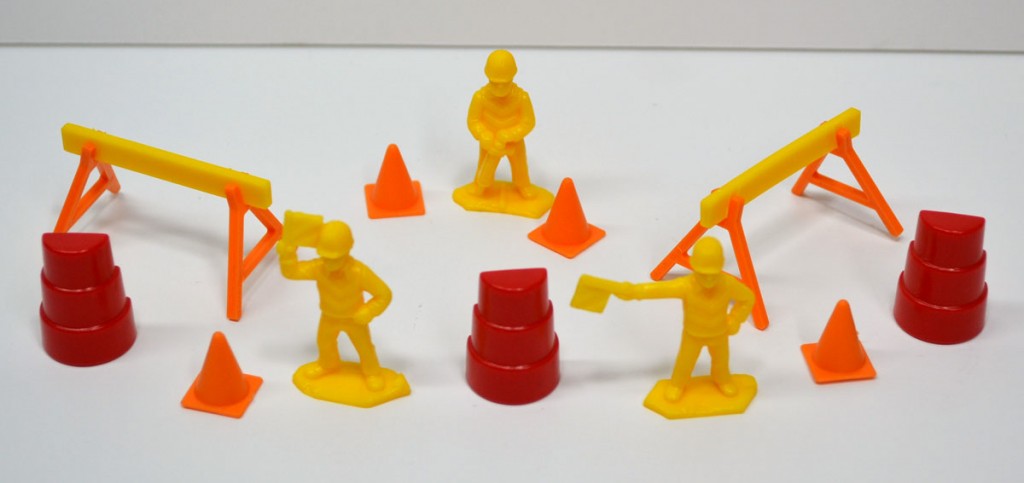 To give an idea of the scale, the largest 4up measures 6 3/4″ high and the comparable plastic figure measures 1 5/8″ high.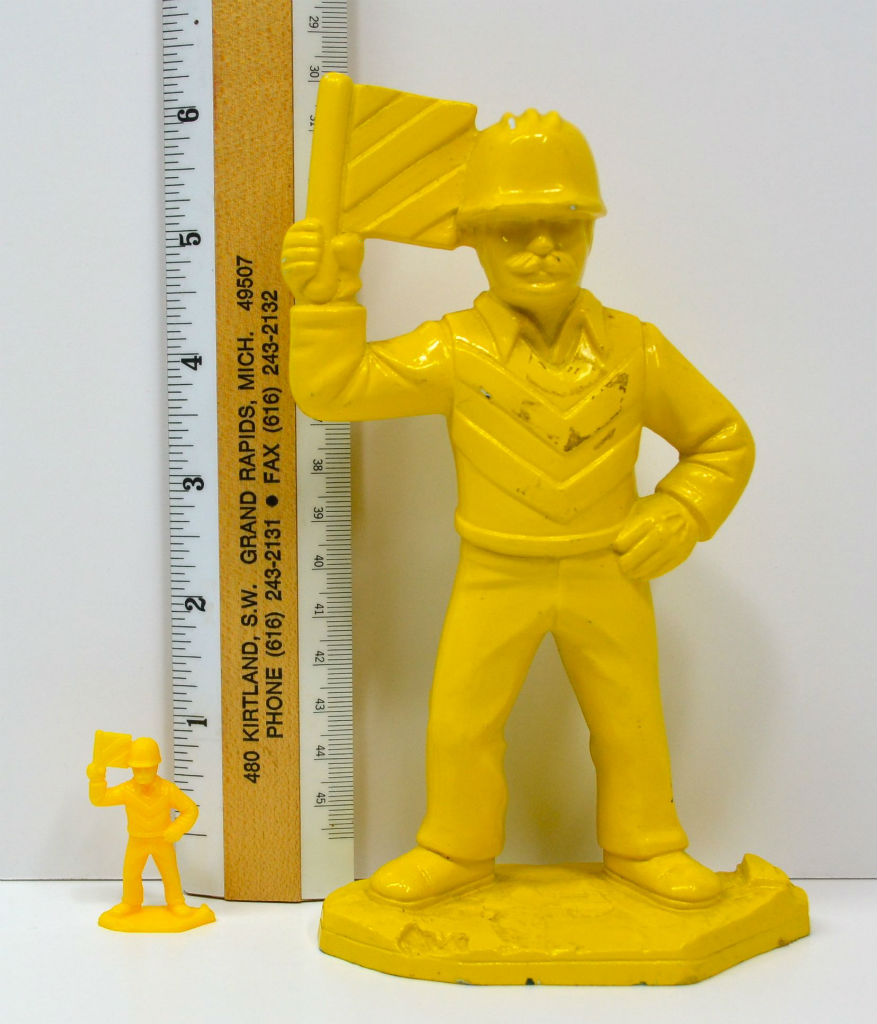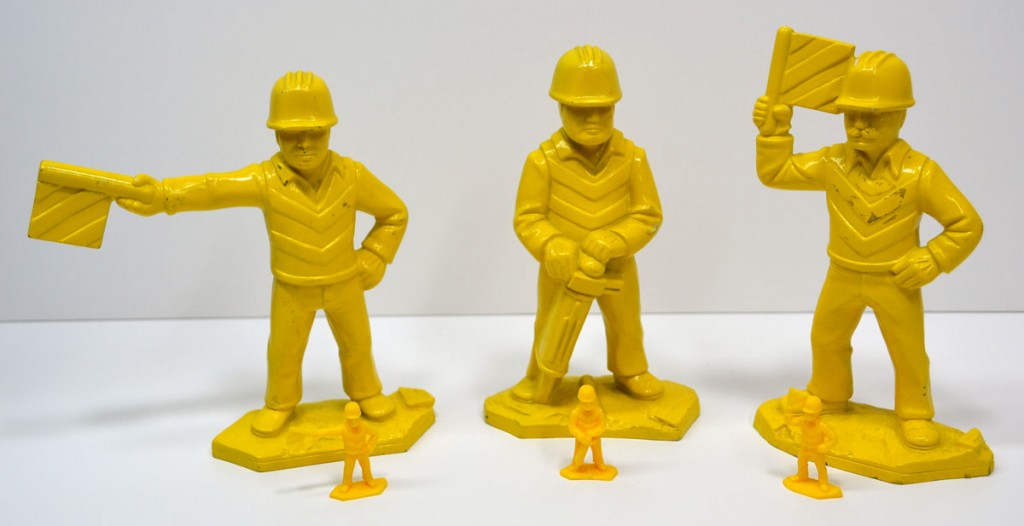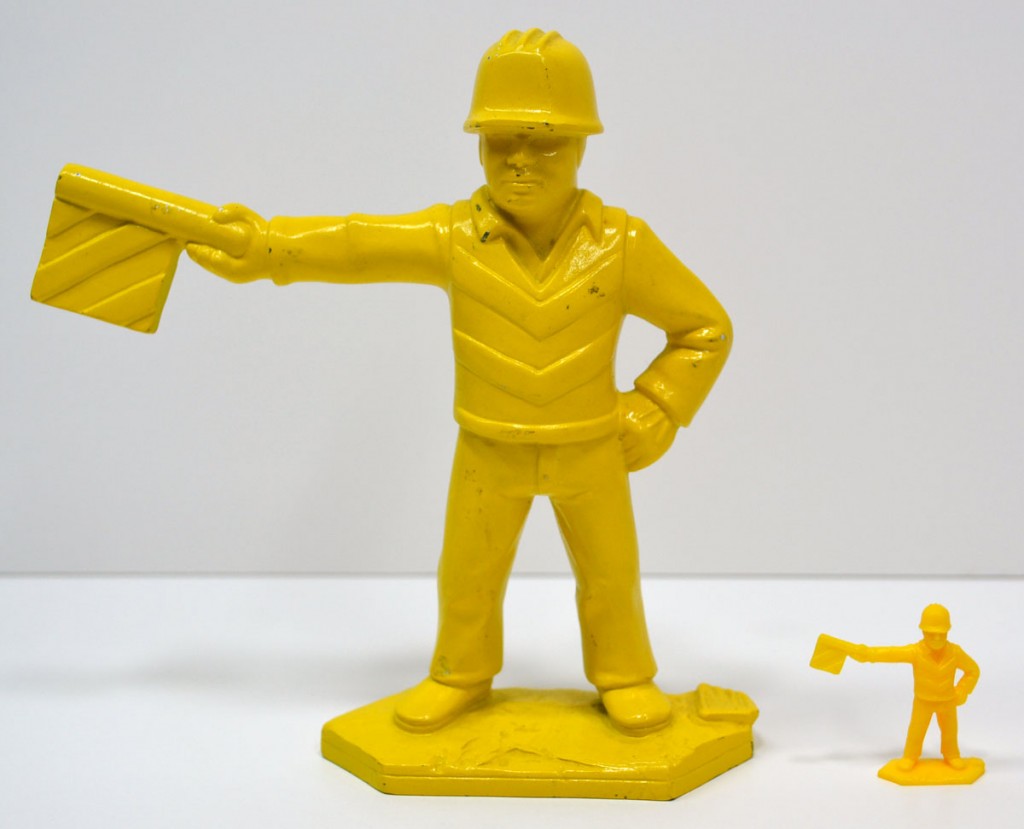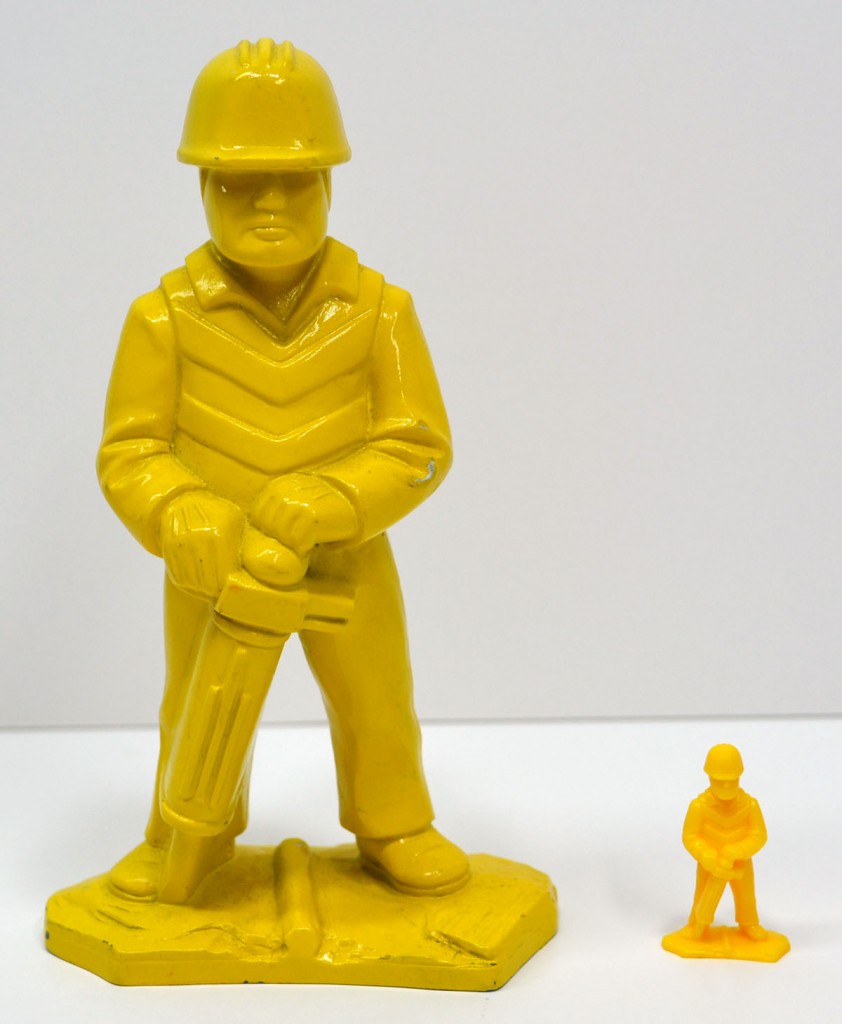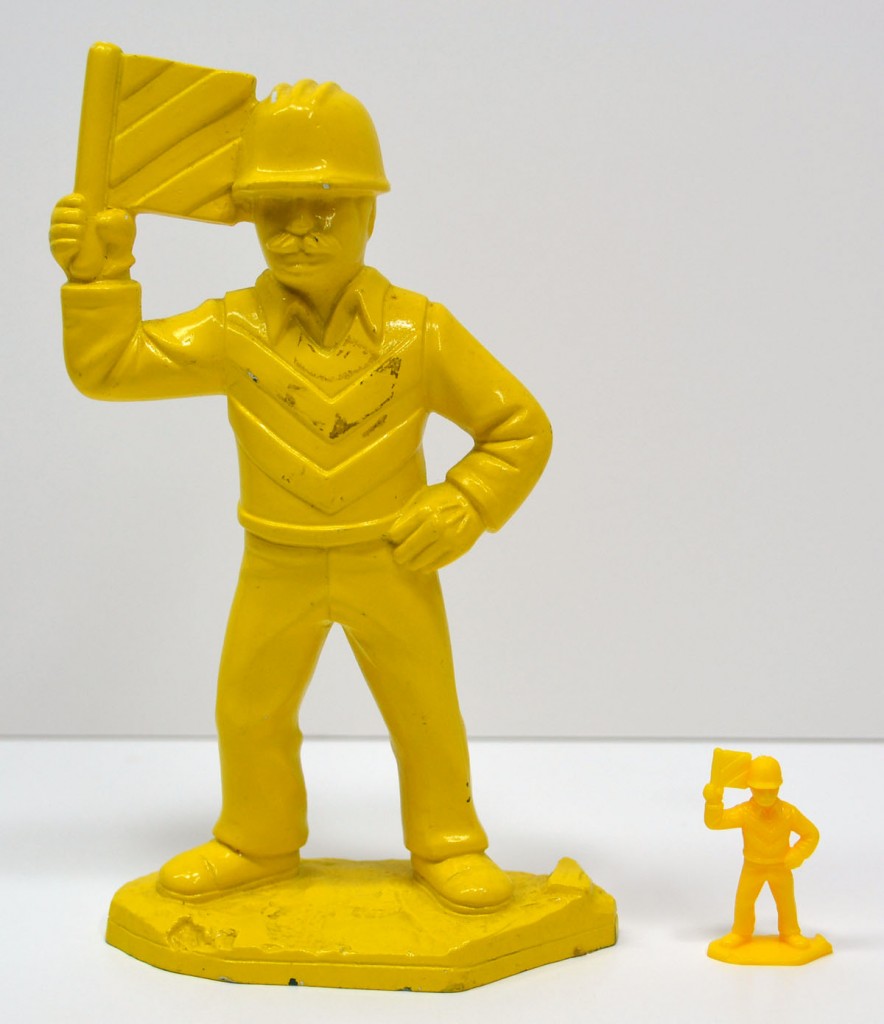 If anyone has any additional information about these Power Movers 4ups, we would love to hear from you!