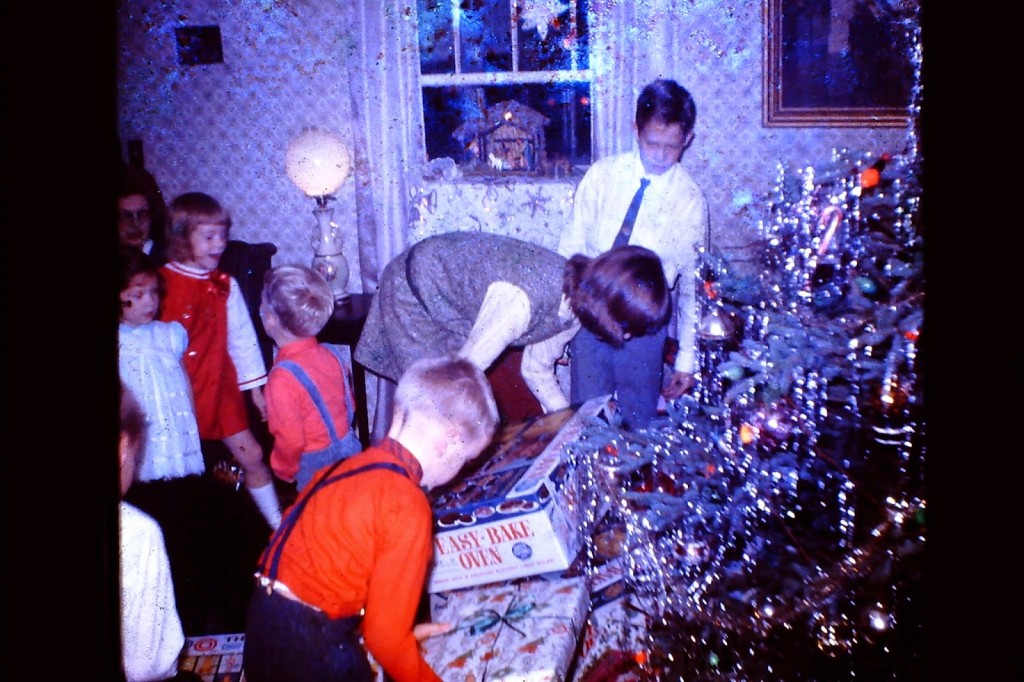 How awesome is this picture?  I'm so jealous of Michele over on The Old Granite Step blog.  Not only does she have wonderful memories of being with her family for Christmas, but she also has this picture of when she received her Easy-Bake Oven for Christmas in 1965!
The picture was posted last year, but thanks to Light Bulb Baking for sharing it again!
Image property of The Old Granite Step.