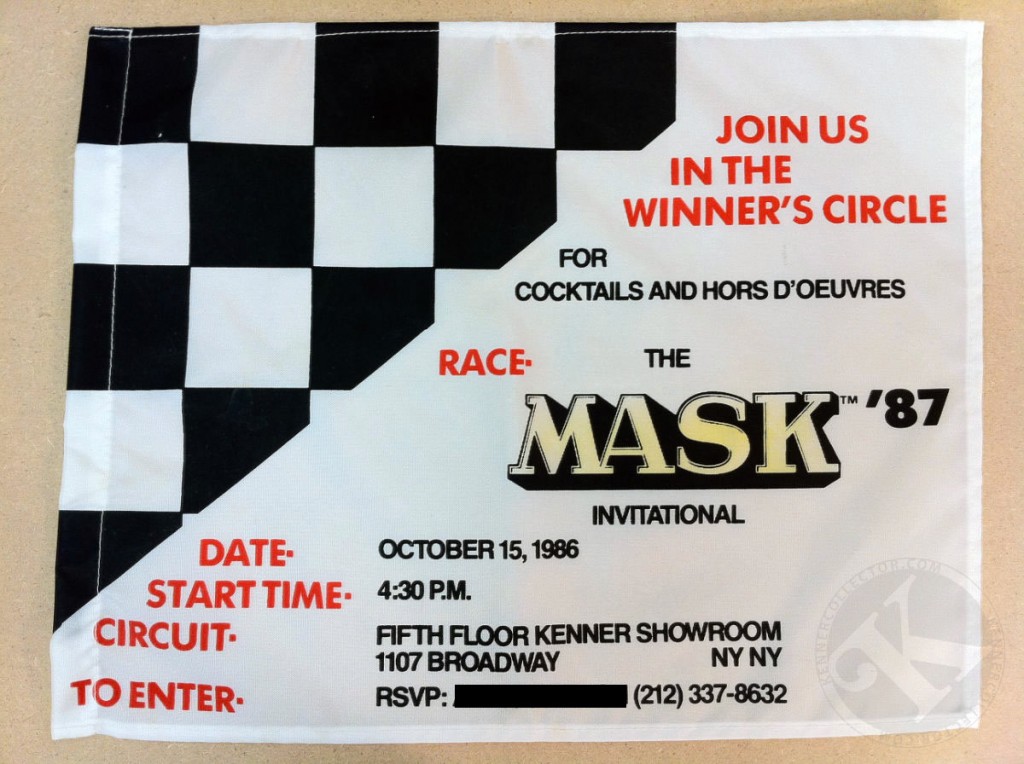 This is an invitation for The MASK '87 Invitational, Kenner's release party for the 1987 MASK product line.  The party took place at Kenner's year-round showroom in Manhattan's Toy District.  MASK stands for Mobile Armored Strike Kommand and the toy line ran from 1985-1988.
The invitation is made of sewn white nylon and the details are screen printed on.  It measures 15″ wide by 12″ tall and reads:
JOIN US IN THE WINNER'S CIRCLE FOR COCKTAILS AND HORS D'OEUVRES
RACE- THE MASK '87 INVITATIONALDATE- OCTOBER 15, 1986
START TIME- 4:30 P.M.
CIRCUIT- FIFTH FLOOR KENNER SHOWROOM
1107 BROADWAY NY NY
TO ENTER- RSVP: XXXX XXXXXX (212)337-8632
If you are a fan of MASK, be sure to check out Albert Penello's great The MASK Page.