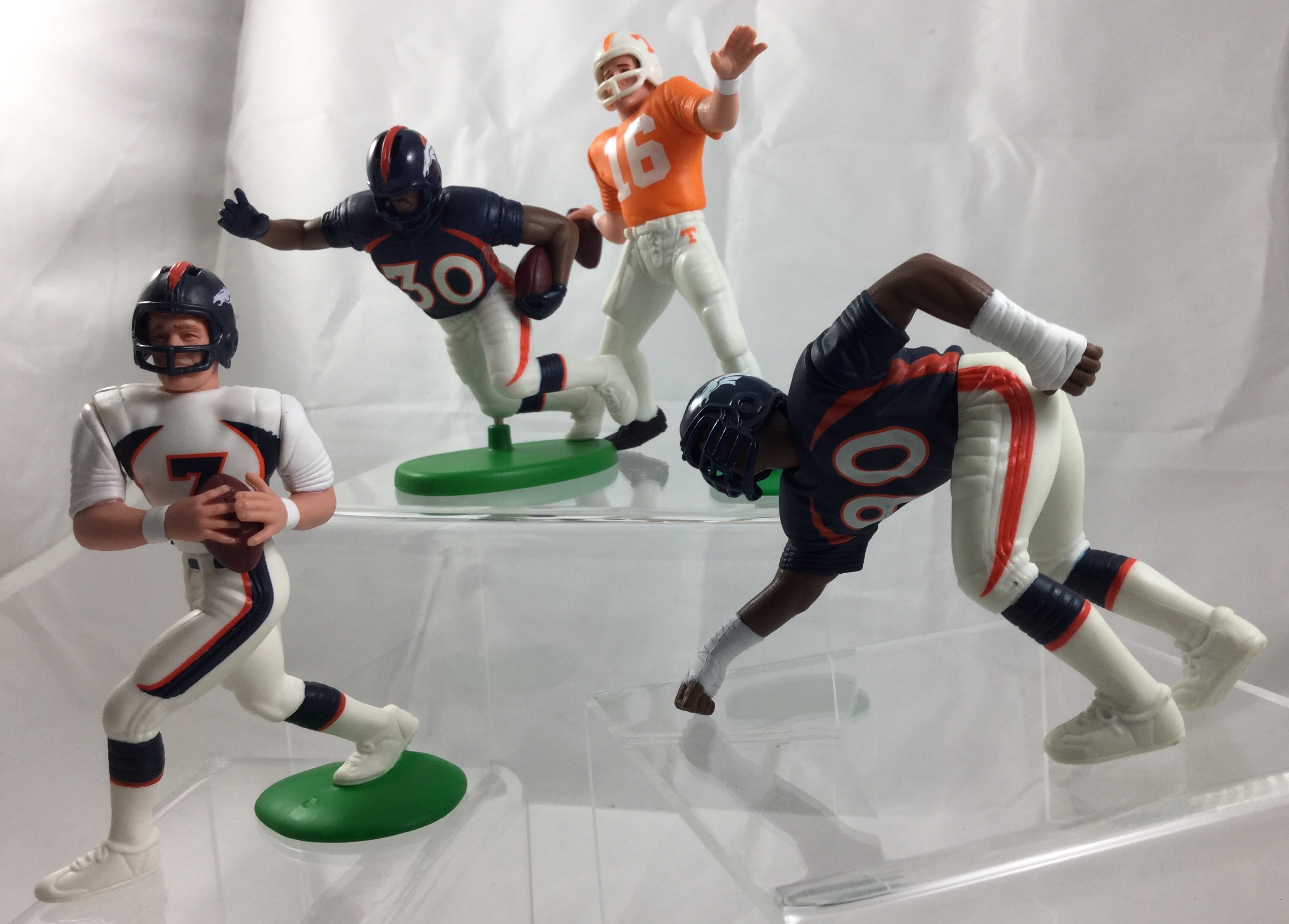 Ahhh the Super Bowl. Does a greater sports day exist? The championship game, the commercials, the food. Damn, the food. Pizza, beer, wings, nachos – it's a day where anything goes and is the biggest day of indulgence for Americans.
But I digress, back to the matter at hand. You may have noticed that there are no Panther figures pictured. If you're wondering why (and no, the reason is not because I'm a Bronco's fan…Go Bears!) it's because there were not many Panther SLUs produced.
The Carolina Panthers team was formed in 1995 a mere five years before Starting Lineup ended production of their iconic toy collectibles. As is the case with most new teams, the Panthers roster lacked the super star status that was necessary to generate the toy company's interest. In total five players were selected: Kerry Collins, Lamar Lathon, Mark Carrier, Frank Reich, and Kevin Greene. However, a total of eight figures were produced. Kerry Collins was the only athlete to have more than one SLU made in regular production (three in total), but Kevin Greene did have a Gridiron Greats in 1997. A quick eBay search will provide a list of Panthers figures for sale ranging in value from five to fifteen dollars.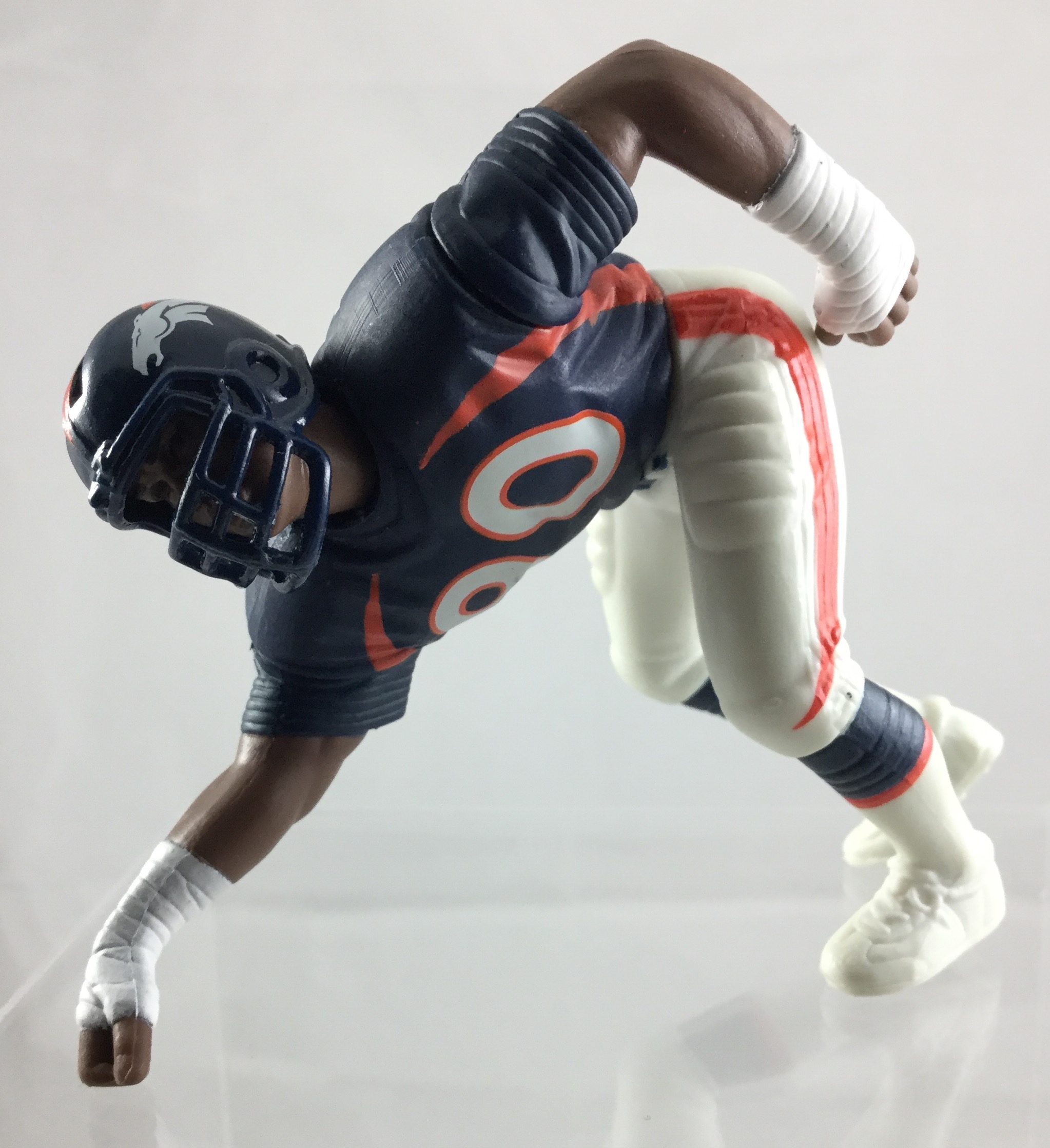 The Denver Broncos however, tell a much different story. Originally formed as an AFL team in 1960 they later merged with the NFL in 1970. Fifty-four Starting Lineups donning Broncos jerseys were produced right up until the final distribution in 2000. Some of the more notable figures include Shannon Sharpe, John Elway and Terrell Davis. Although all three of these players been inducted to the Hall of Fame (or are well on their way to being inducted) their figures hold little value, ranging from five to fifty dollars. Arguably the most valuable Broncos figure is 1990 Simon Fletcher because it was released only regionally making it more difficult to find. It carries a hefty price tag of one hundred fifty dollars.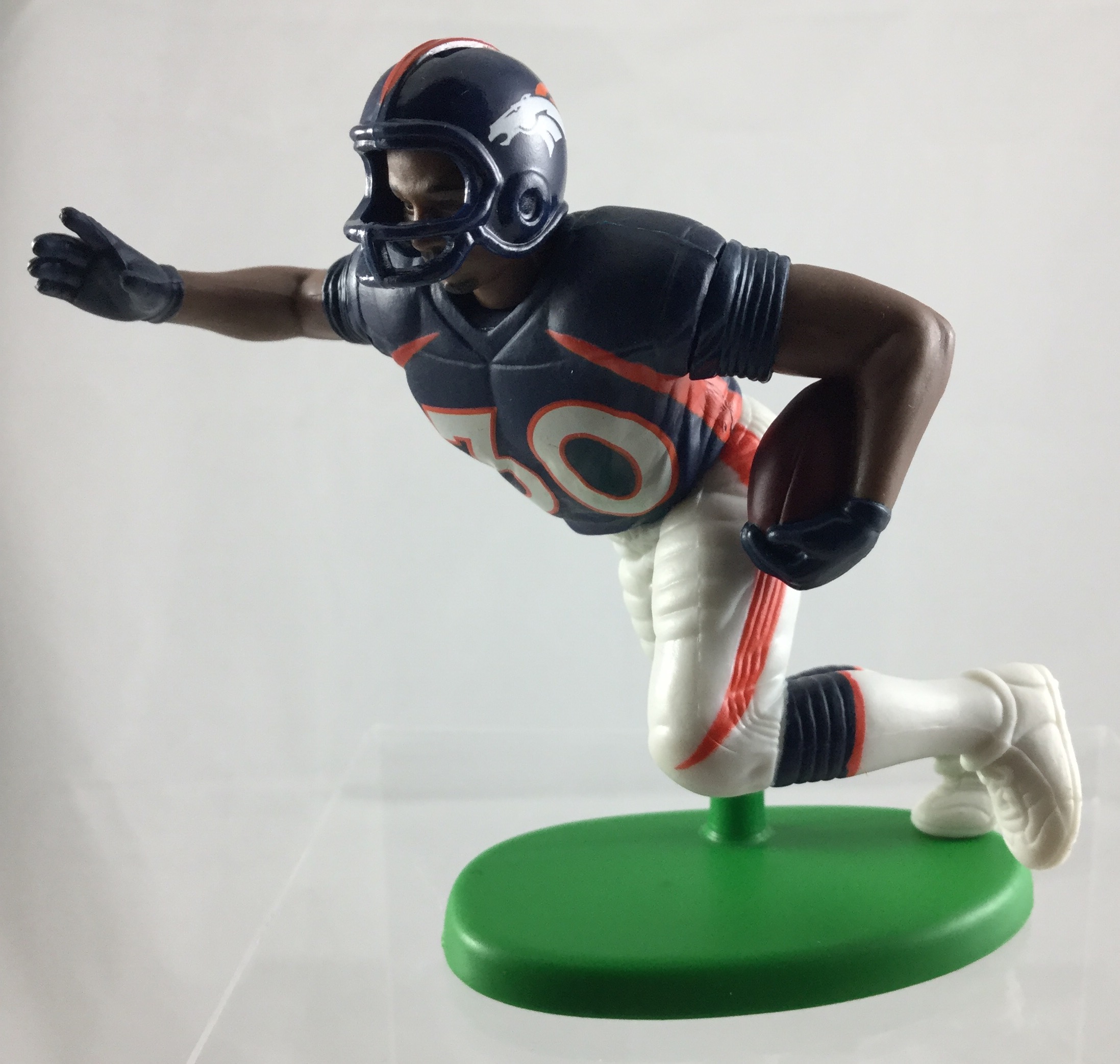 And for the all the Peyton Manning fans out there looking to complete their collection with a SLU of him in his Denver Broncos jersey, I hate to disappoint you, but it's not going to happen! While there are many Peyton Manning SLUS available all feature him in either a home or away Colts Jersey. Your closest option to getting him in orange is to pick up a specialty SLU produced in the Quarterback Challenge Classic Double from 2000. This exclusive figure features him wearing his University of Tennessee jersey.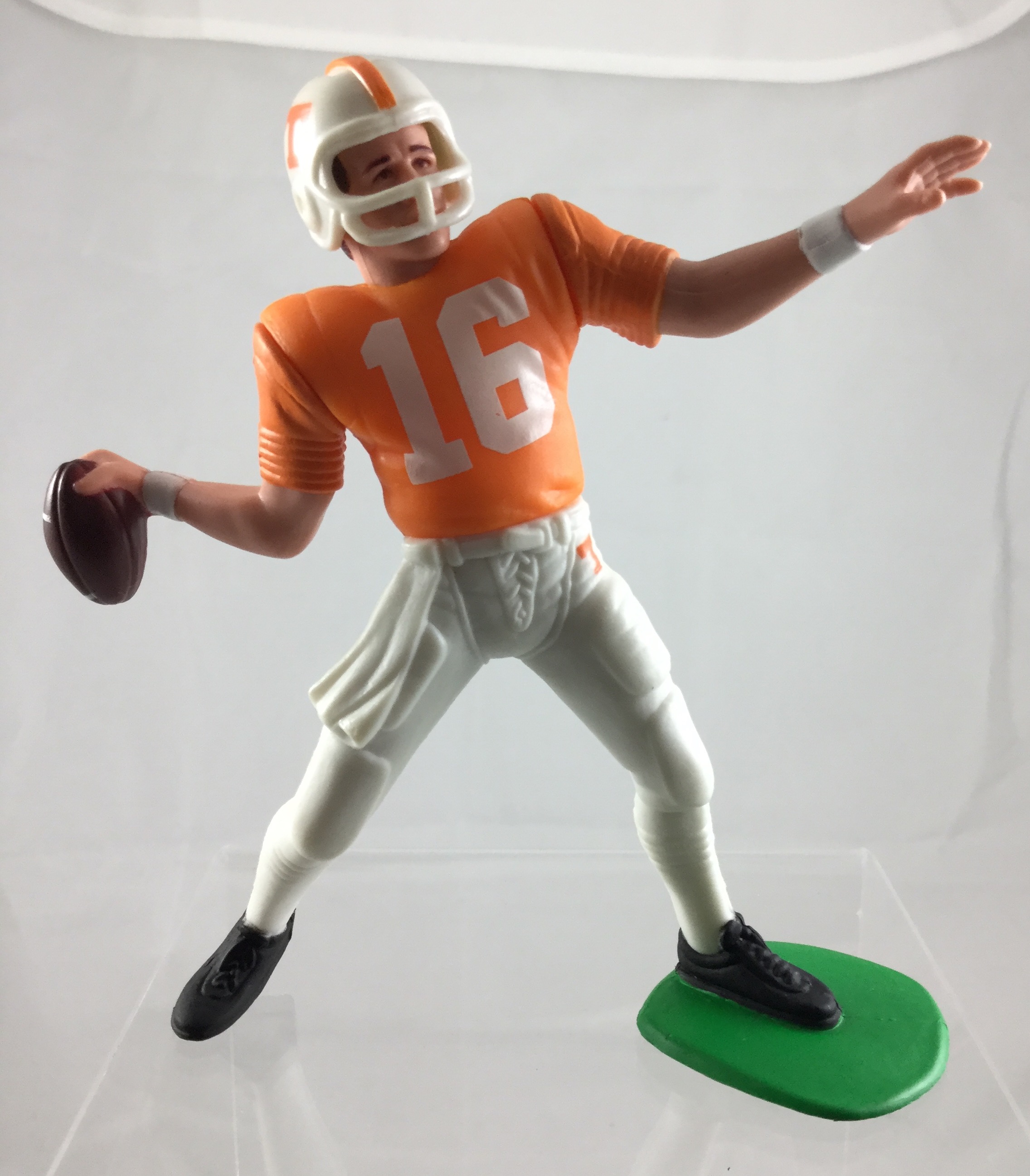 Regardless of who you root for and whether you watch the game solo or with friends, I hope you relax, enjoy the day, and embrace the last day of the 2016 football season!