Greetings Gooney Fans! Last week the nation celebrated Veterans Day and recognized those who served in the Armed Forces. To commemorate this occasion, we uncovered some interesting information relating to a national contest Kenner/Hasbro held to celebrate the 35th anniversary of the G.I. JOE action figure line! The contest was entitled "The Search For The Real-Life G.I. JOE Spirit". In 1999, as the contest was just underway, Conan O'Brien visited Hasbro/Kenner in downtown Cincinnati. Bob Kling, Director of Boys Sculpting at the time, has fond recollections of the event. He was kind enough to provide some details about his involvement with the segment.
---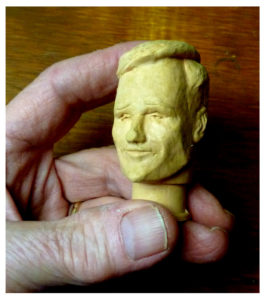 Bob writes: "Okay, yeah that visit by Conan O'Brien was a lot of fun. I guess I wasn't alone in thinking his entourage would be larger; it was just a camera guy and Conan, no producer or director, not even a grip or go-fer if I remember correctly. I don't have a firm recollection. For my segment Conan walked in cracking wise and giving directions about lighting and camera angles and  pans. Within a few minutes he had it blocked out and we began. We talked for about 15 minutes, of which they used what?  less than a minute. He was funny and engaging and I don't recall most of what was said except this: I was showing him how we go from a rough clay sketch to a final wax by using dental alginate to make a fast and easy and non-toxic mold. I told him it was so safe that you could eat it. He said, "go ahead." I said, "no, you could eat it." As I recall he dropped both hands to his sides and sighed as if to say, 'come on man, I'm the comedian here,' and of course that part was left out."
---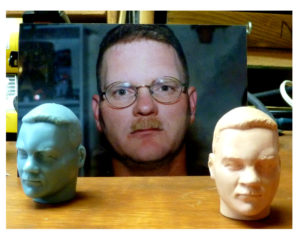 Kenner/Hasbro would go on to recognize National Guard Veteran and Baltimore Police Officer Charles Bury Jr. as the contest winner. It was the heroism of Charles saving civilian lives, not shooting enemy soldiers, that qualified him as "The Real G.I. JOE"! This newspaper article gives account of Charles experience during the contest and highlights some of the events throughout his career in the service.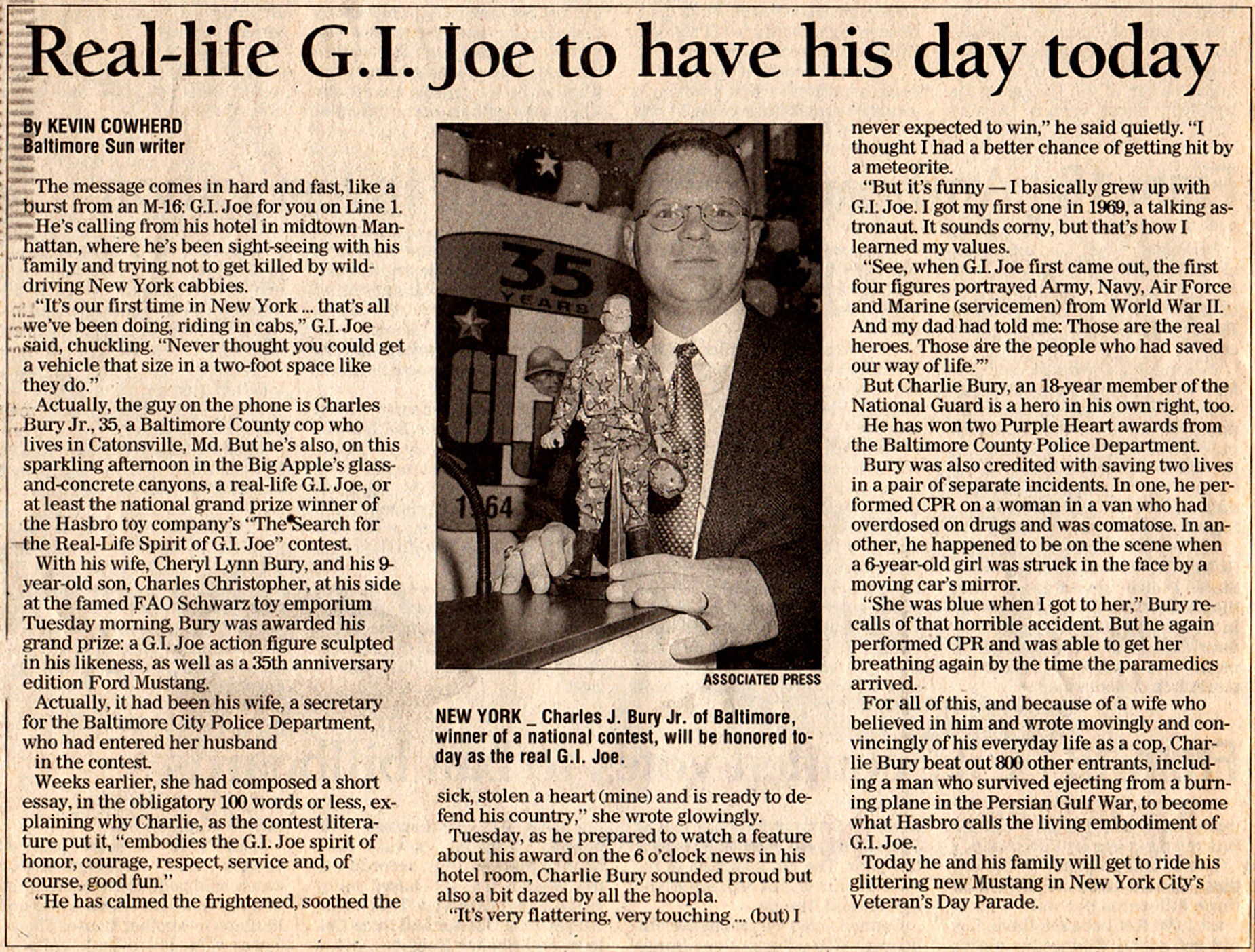 All reference photos and media related materials provided by Bob Kling.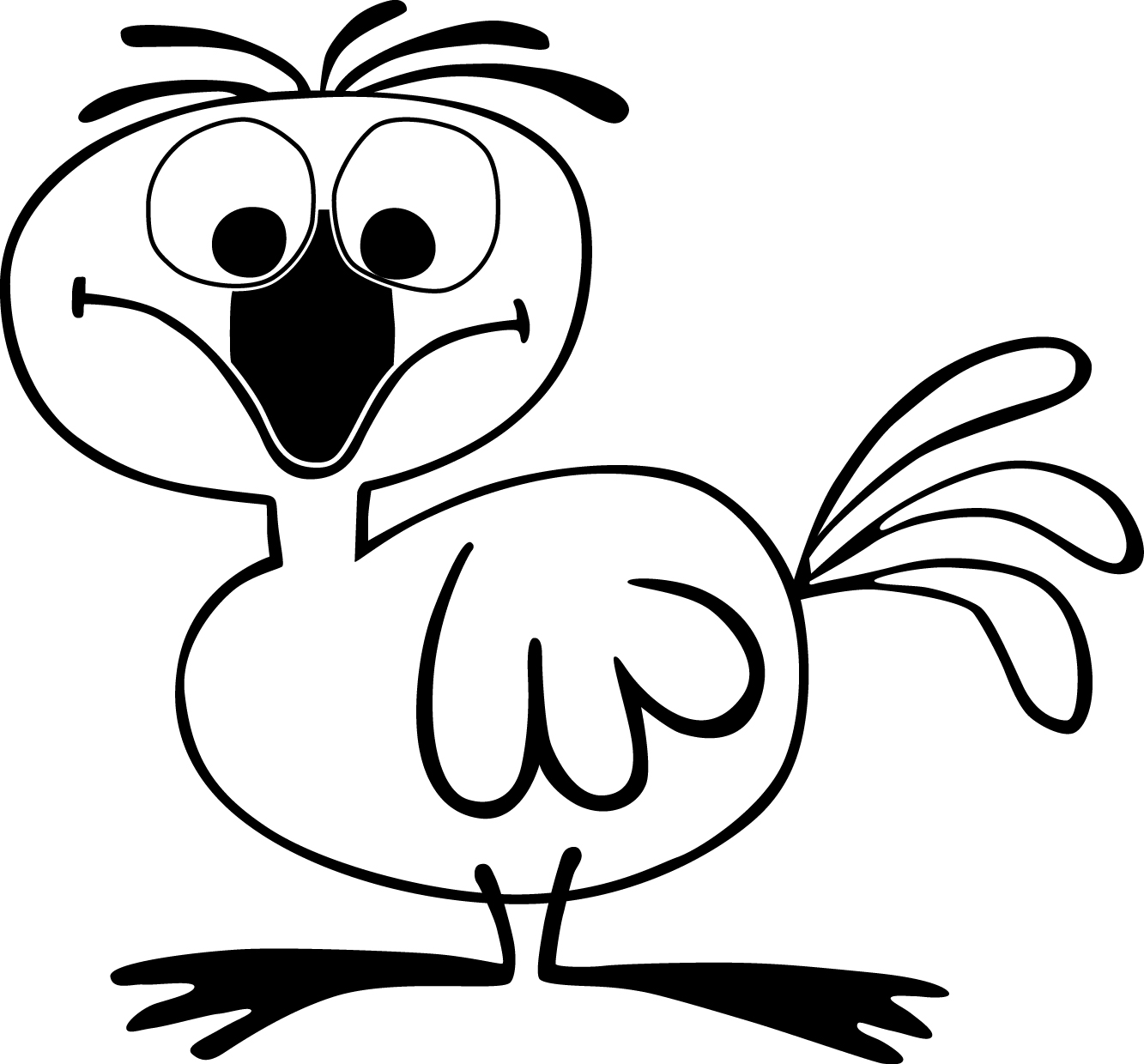 Until next time! It's Kenner! It's Fun!