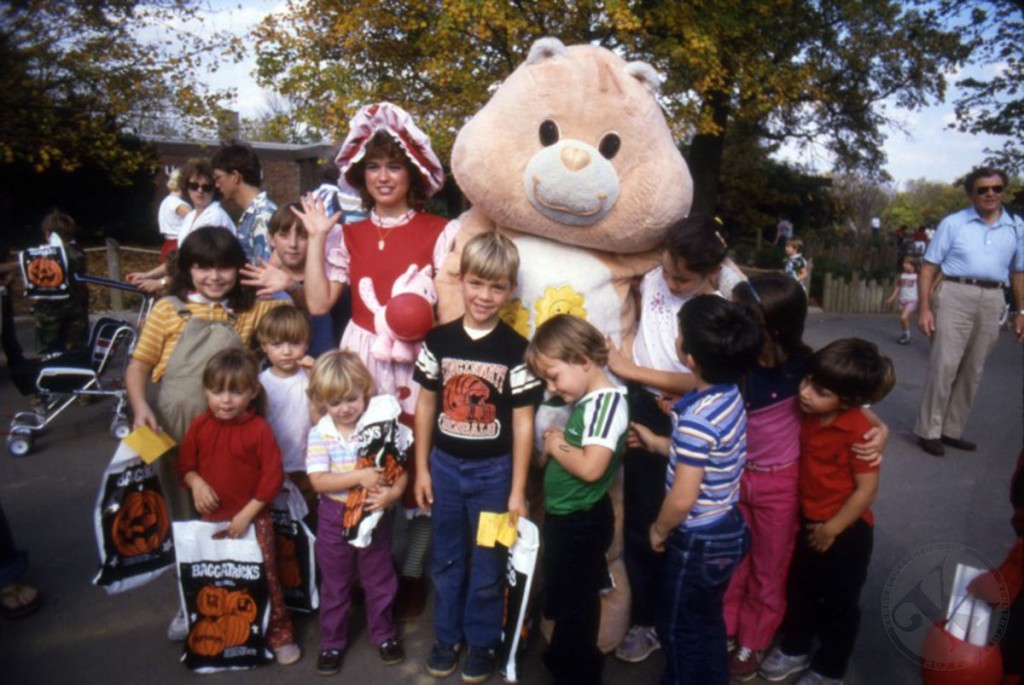 This image was scanned from a slide that was found with a large group of Kenner internal slides.  The image shows Strawberry Shortcake and Care Bears Friend Bear posing with kids at the Cincinnati Zoo, probably around the mid 1980's.
My guess is these are Kenner employees that drew the short straw, or this is part of some kind of internal Kenner rookie employee hazing.  Either way, if you are out there Strawberry Shortcake lady, we would love to hear from you!
Plaidstallions.com has posted a similar picture of Batman, Robin, and Penguin at the Cincinnati Zoo.  There's a good chance these were from the same day.
Also, don't forget about the awesome internal Brainiac costume we posted here!