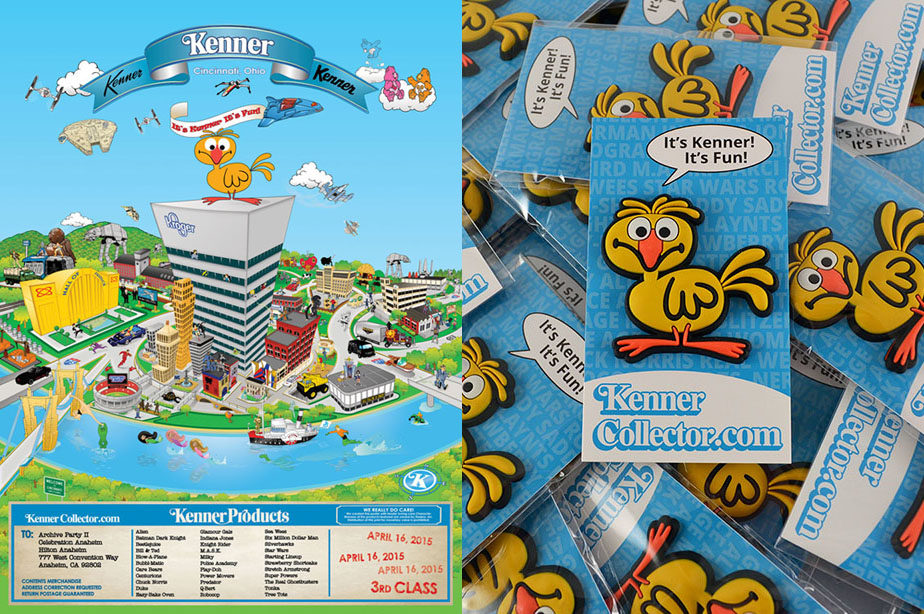 Don't forget!  Dan and I will be out in sunny Anaheim, California for Star Wars Celebration and will have these awesome goodies for you!
The Kenner Fun Map will be exclusively available to everyone attending the Archive Party on Thursday night.  The PVC Gooney Bird pins we will have with us throughout the convention for trading.  Both have limited numbers and we will try to stock away pins to have some every day.
We look forward to meeting up with old friends and making new connections.  Keep a look out for us and remember, It's Kenner!  It's Fun!