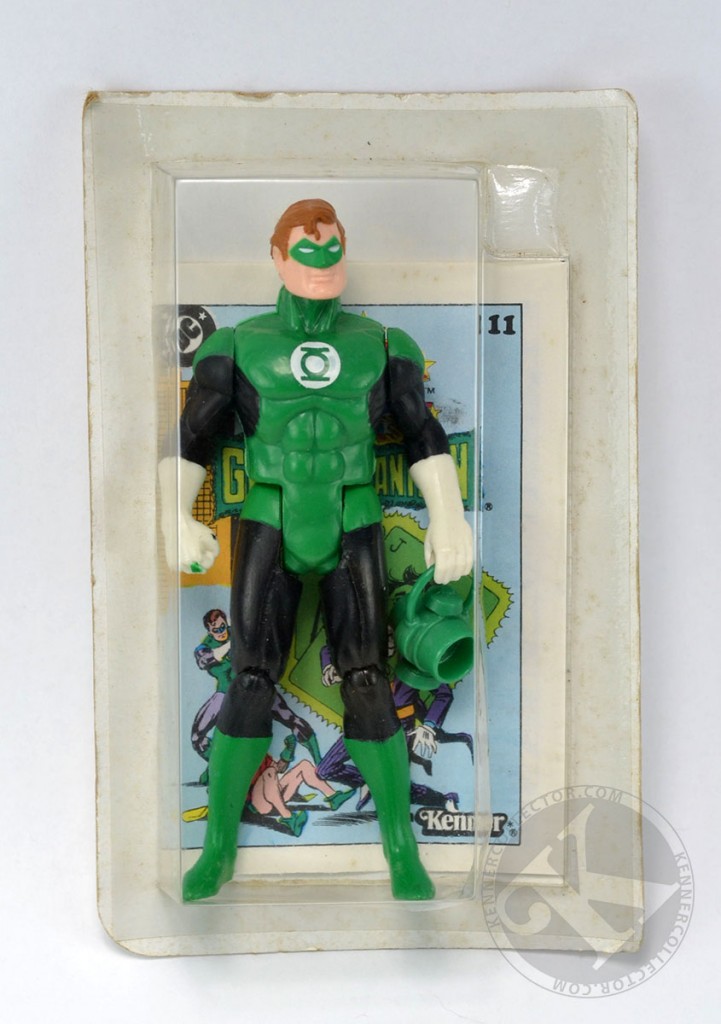 Here is a neat Super Powers Green Lantern pre-production piece.  I'm not sure of the exact purpose this item served, but engineering pilots such as this help give us a glimpse into Kenner's complex design process.  An engineering pilot typically shows how production quality toys would fit in their final packaged form.  Since the packaging was only used to test the final fit, plain white cardboard or other random cardboard on hand would be used.  This packaging sample may have been used to determine how the Green Lantern figure and contents would fit inside the bubble.
This piece came from an employee that worked in the quality department at Kenner, so it also could have been used for something like testing how different bubble designs would hold up during production and distribution.
According to Michael Mensinger over on the Super Powers Hall of Justice site, the bubble has some interesting differences that makes it stand out from the standard production bubble:
The outer bubble edges have the squared off edges like we sometimes see on 1st series carded production figures although the rounded edges are more commonly seen. The figure part of the bubble looks much more angular to me than what we see on production bubbles, so that sticks out as a difference.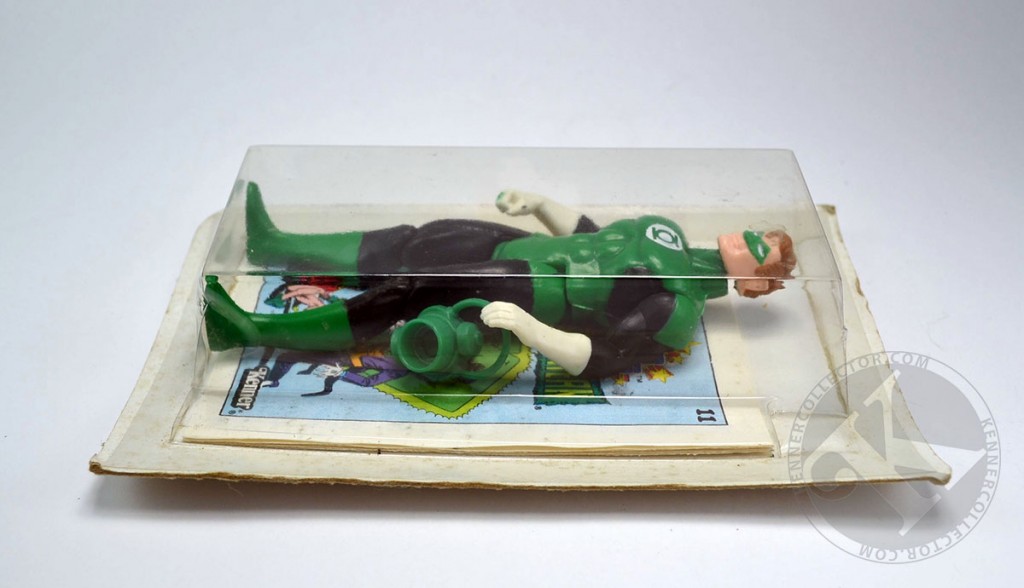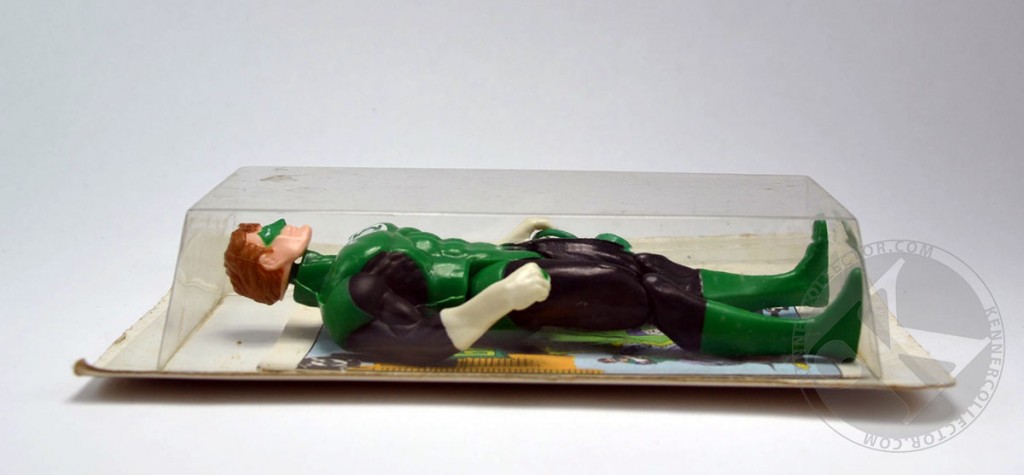 The Green Lantern figure, lantern accessory, and comic book appear to be a standard production quality.  The piece measures 3 11/16″ wide x 5 7/8″ high.
If anyone has a similar piece or more information to share, we'd love to hear from you!