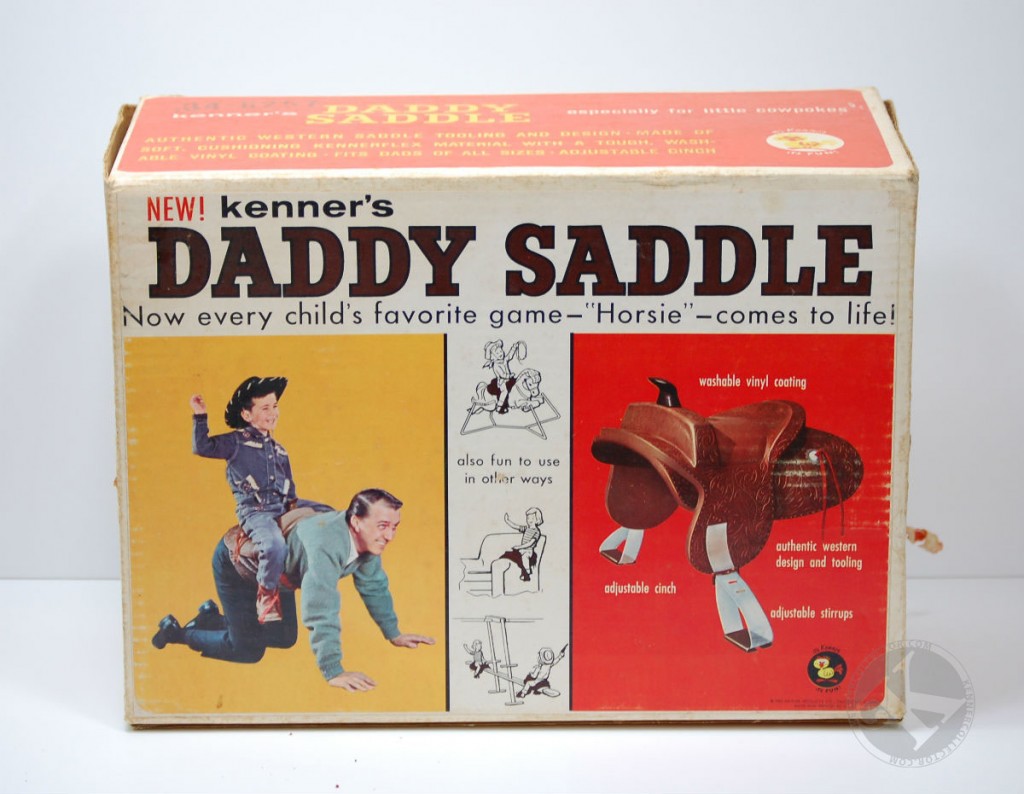 After many years of searching, I am happy to say that the Kenner Daddy Saddle is now proudly on display with the rest of my Kenner collection.  If you remember back, I wrote about the Daddy Saddle's 1965 Toy Fair catalog entry here and put the word out that it was at the top of my most wanted list.  I have been actively looking for one for years, and considered it to be a holy grail of sorts for my collection.  I didn't think I would ever see one pop up for sale, and even had my doubts that it was ever made by Kenner.
Well, lucky for me an awesome visitor to our site wrote in to let me know he had one and was willing to sell it.  We exchanged a few emails and worked out all the details of the transaction.  It couldn't have went any smoother.  Finally I was left with anticipation and nervously hoping that the toy would arrive in just as good of condition as it was in the pictures he showed me.  Good news is that it arrived safely and I couldn't be happier with it!
Here is the 1965 Kenner Toy Fair catalog page again: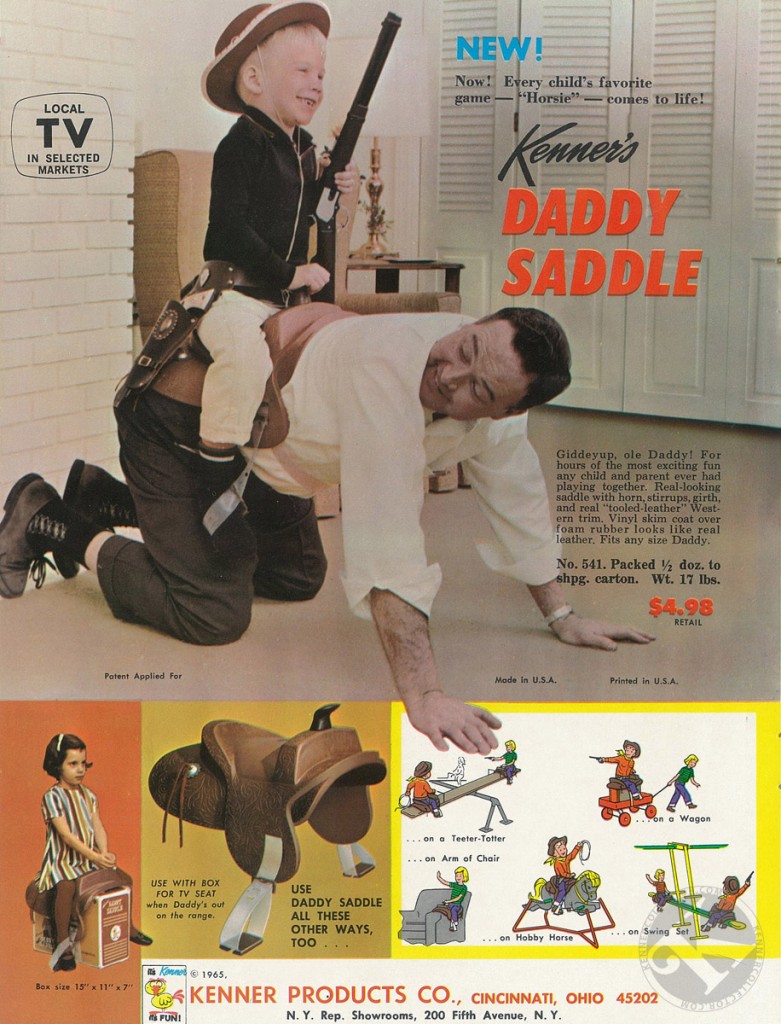 Here are some additional pictures of the Daddy Saddle box: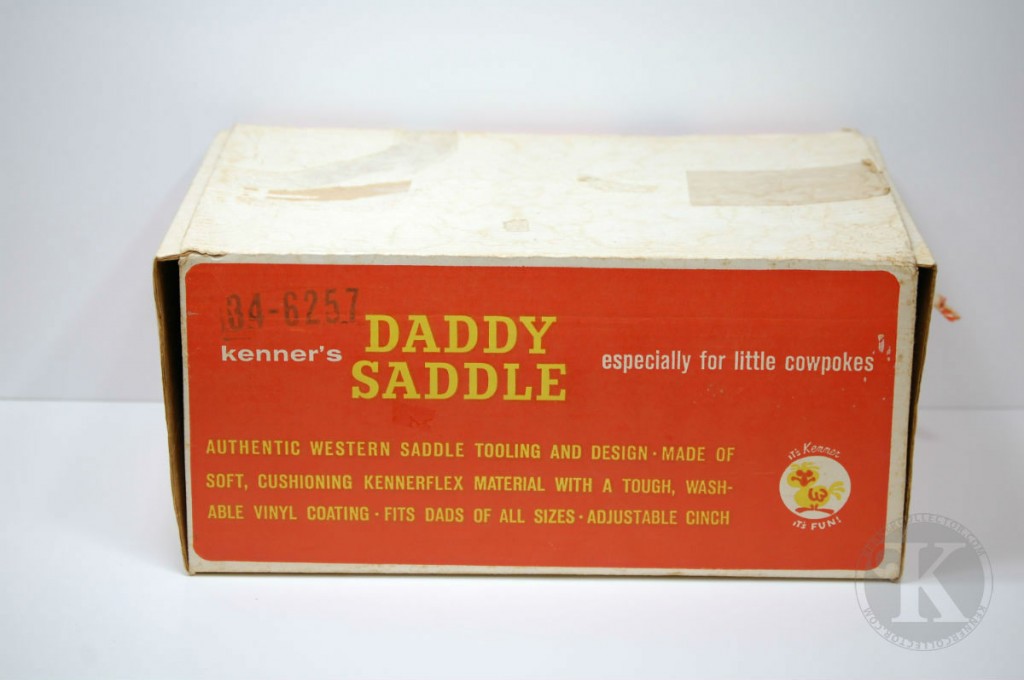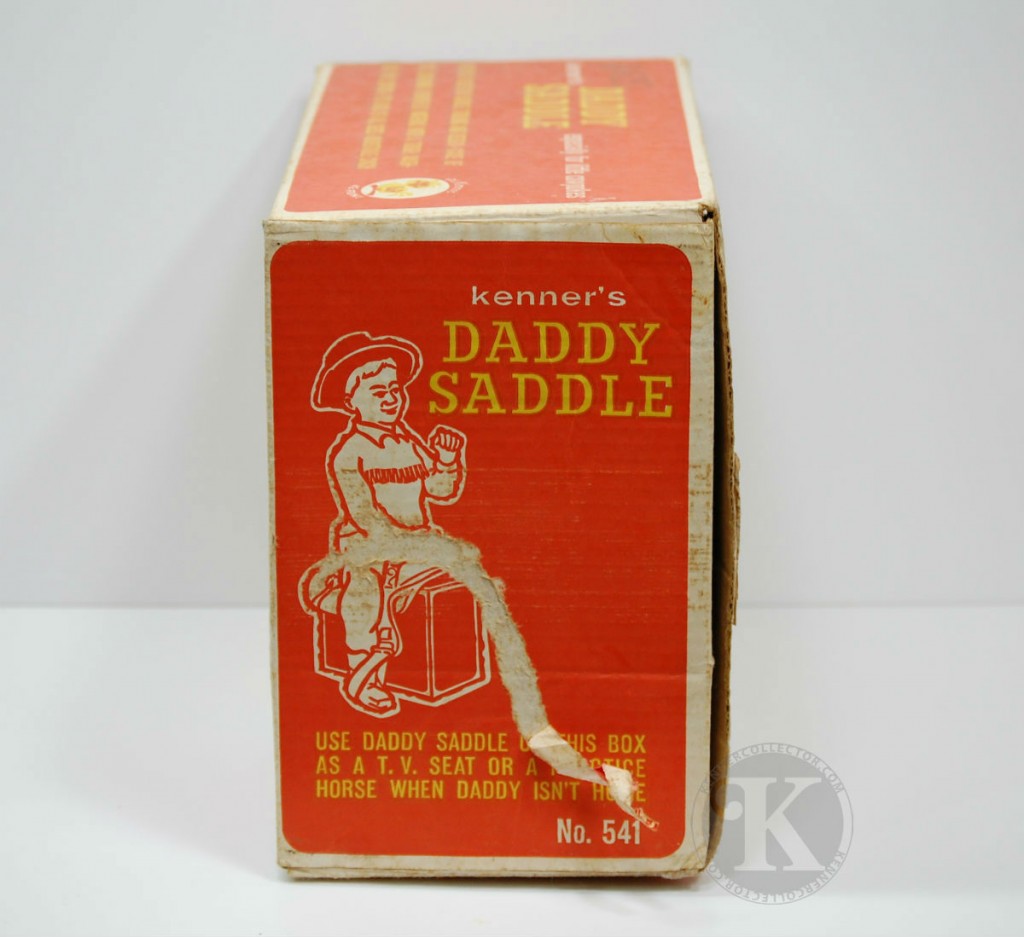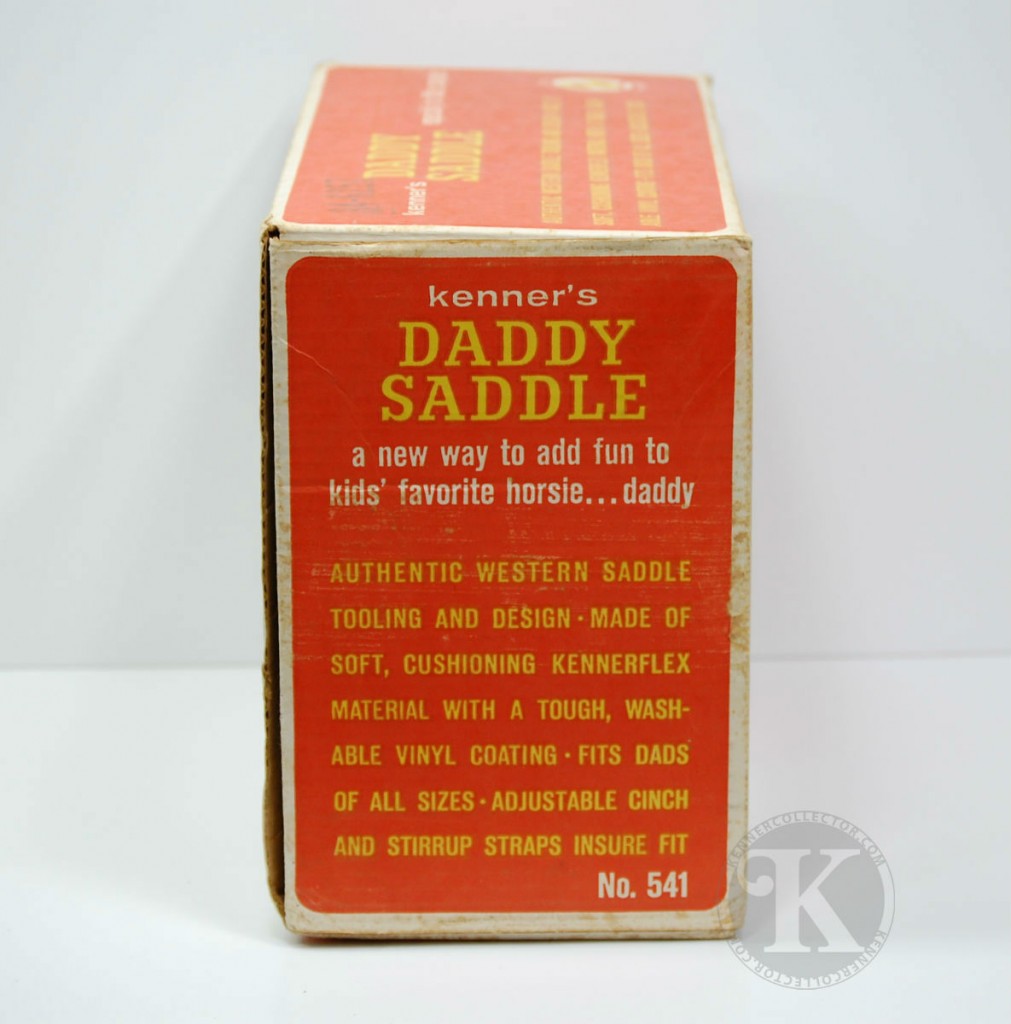 Below are some pictures of the saddle itself.  It's described as having "AUTHENTIC WESTERN TOOLING AND DESIGN – MADE OF SOFT, CUSHIONING KENNERFLEX MATERIAL WITH A TOUGH, WASHABLE VINYL COATING – FITS DADS OF ALL SIZES – ADJUSTABLE CINCH AND STIRRUP STRAPS INSURE FIT'
The saddle was found in the box with a leather belt and metal belt buckle attached to it.  These are not original parts, but rather something that was probably added on by a parent at some point.  I'll keep the belt with it though since it's such a fun match for it.  To give you an idea of scale on it, the box measures 15.5″ wide x 11″ tall x 7.5" deep.