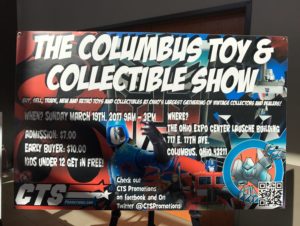 Greetings Gooney Fans! Grab your Bubbl-Matic and hop on the Daddy Saddle, because we are traveling to Cincinnati, Ohio – home of Kenner Toys! Last weekend collectors traveled far and wide to experience one of the hobby's finest toy shows. Described by many as a "Mini Star Wars Celebration", the CTS Promotions Cincinnati Toy Show has drawn quite a large audience in recent years. After nearly a decade of successful venues in the Columbus, Ohio area, show promoter James Ford decided to reintroduce Cincinnati into the show lineup. 2016 marks the third consecutive year CTS has organized a toy show in the Cincinnati market.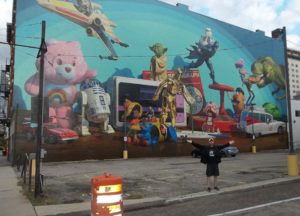 This year, however, collectors visiting the area were treated to a new "must see" location that coincides with the former Kenner facility location tour dubbed "The Kenner Tour". Cincinnati based foundation Artworks completed it's latest Mural project and the subject is none other than Kenner Toys! The mural has quickly drawn crowds anxious to see the monumental painting located on 23 West Court Street, just a few blocks away from the Kroger Building (formally shared with Kenner Products). The massive mural was designed by artist Jonathan Queen of Artworks and was the brainchild of Kathy and Darren Murrer, former owners of the Earth Toy Mall. As collectors began making the pilgrimage to the area, Facebook feeds began showcasing collectors from all across the country (and globe) posing in front of their 3-story sized childhood toys!
---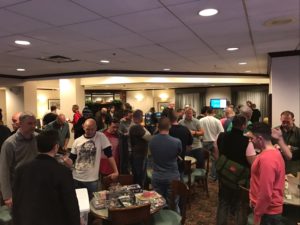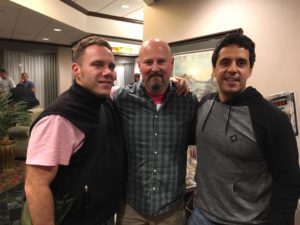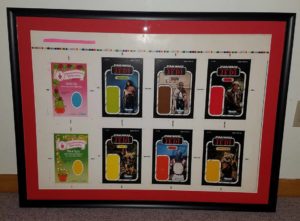 Room Sales! Room Sales! Room Sales! It has now become an annual tradition that the Saturday night before the open of the show, collectors congregate at the La Quinta Inn, Sharronville in hopes to add a few new items to their collections. This is really where the show begins as old friends catch up and new friends are made. It is always refreshing at these events to break through the cyber walls we reside behind and finally put faces to the familiar names!
---
Sunday morning the showroom floor was covered with vintage Star Wars, Super Powers, Real Ghostbusters, M.A.S.K. and many other familiar Kenner collectibles. It is always surprising to see so many rare and high-grade items available at shows like this! Overall, another successful Cincinnati show is on the books! The future looks promising for the future of toy shows. Many thanks go out to CTS Promotions, La Quinta Inn and Suites Sharronville and the staff at Smokey Bones Bar and Fire Grill in West Chester, Ohio. For upcoming show announcements, visit www.ctspromotions.com for more information!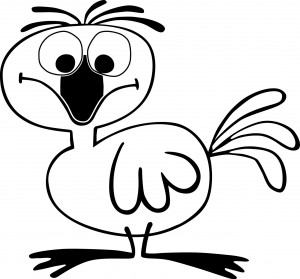 Until next time, It's Kenner! It's Fun!