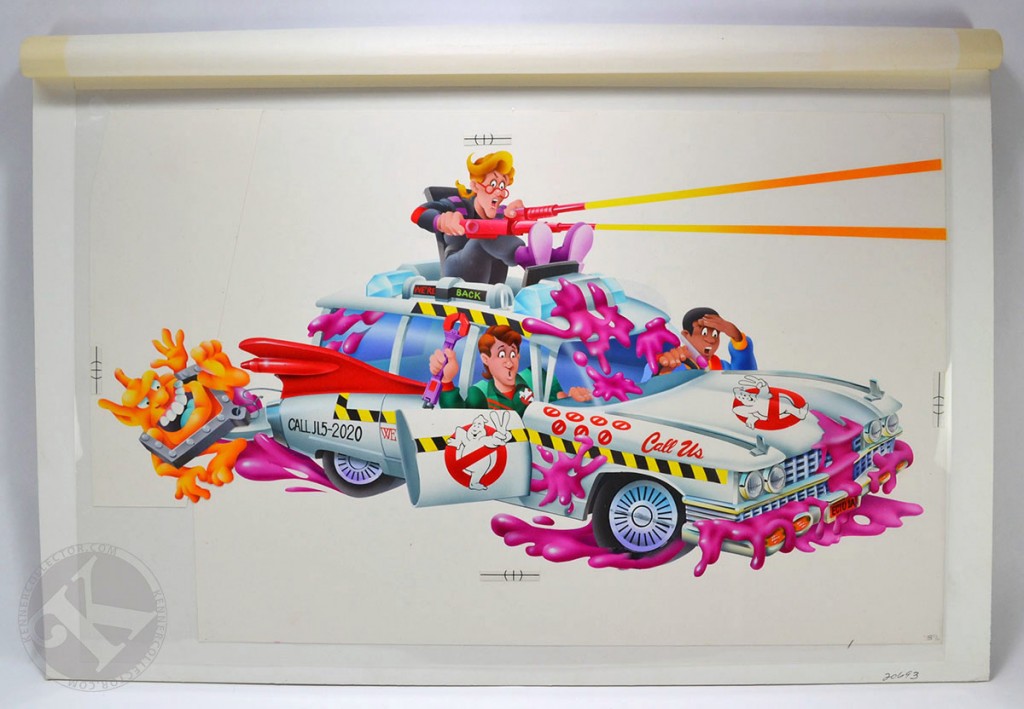 This is the original artwork for the main box image on Kenner's The Real Ghostbusters ECTO-1A vehicle.  The art is a combination of air brushing, hand brush work, and marker.  The overall dimensions for the piece are 22″ wide x 15″ tall.  The actual artwork portion measured from the crop marks is 19″ wide x 10″ tall.
Outside protective cover: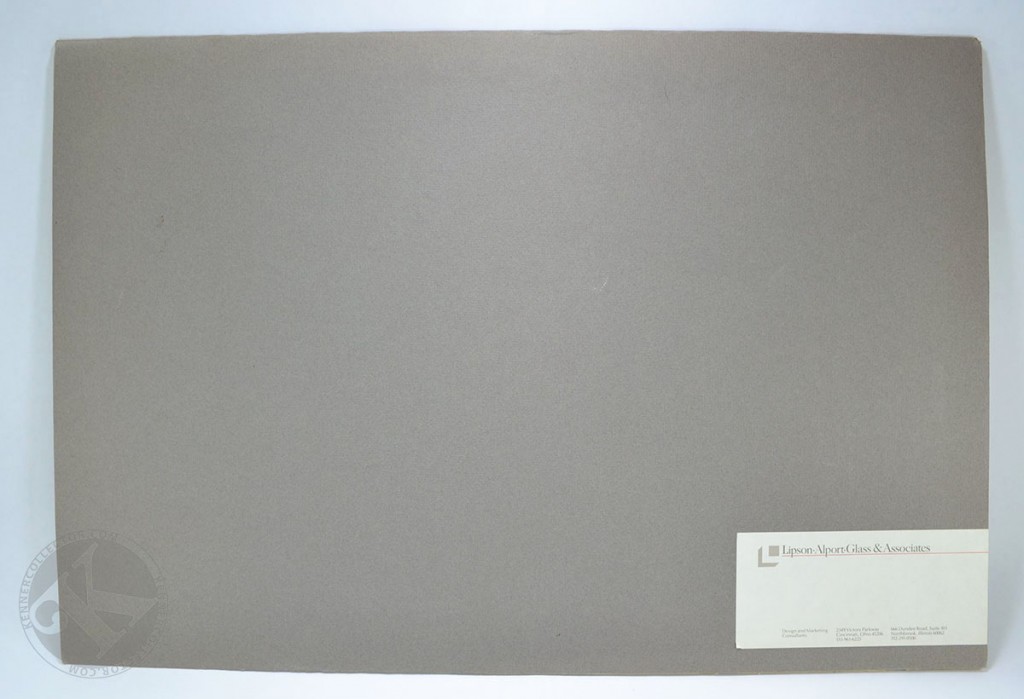 Close up of the Lipson Alport Glass & Associates sticker on the outside cover.  This is the design firm that was responsible for creating the outsourced artwork for Kenner.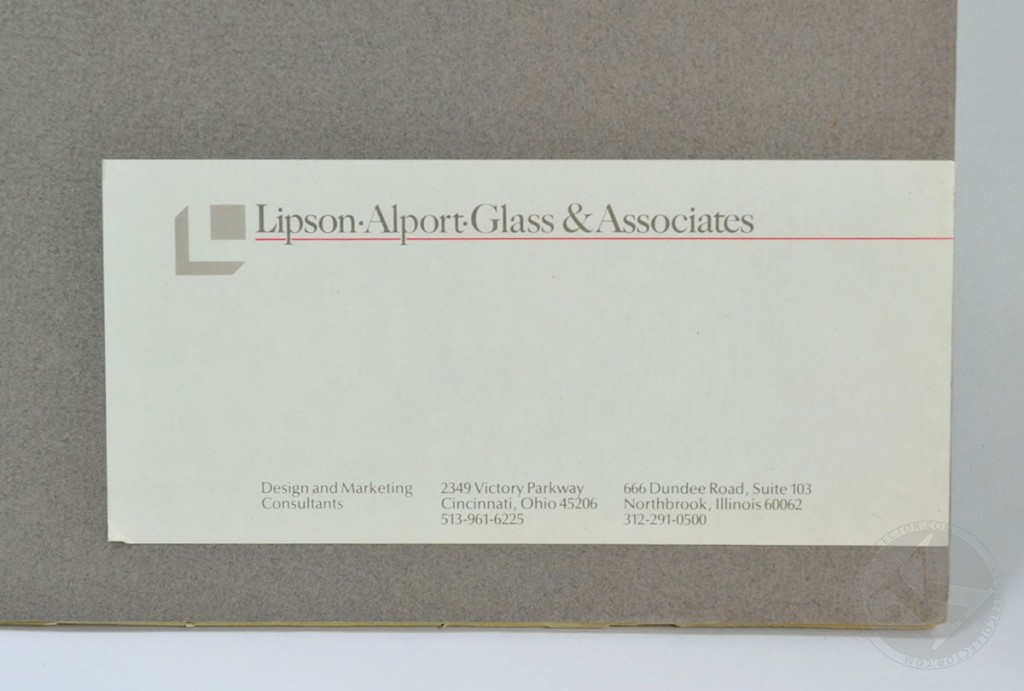 Folding the cover over, the next layer is a piece of transparent paper: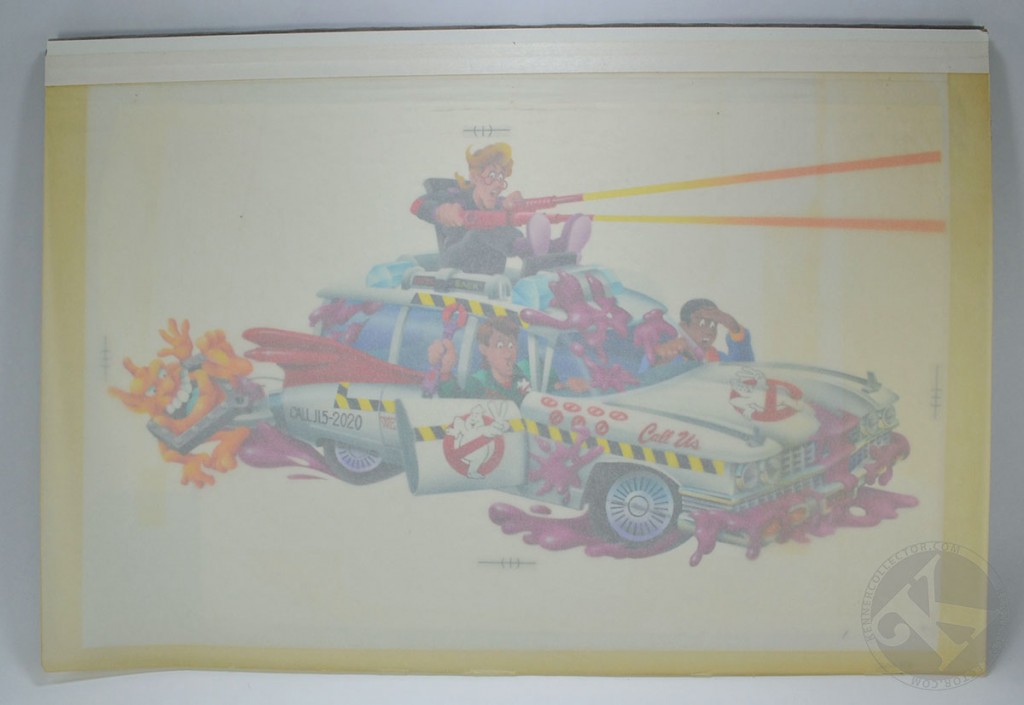 The next layer is a clear plastic overlay to protect the art: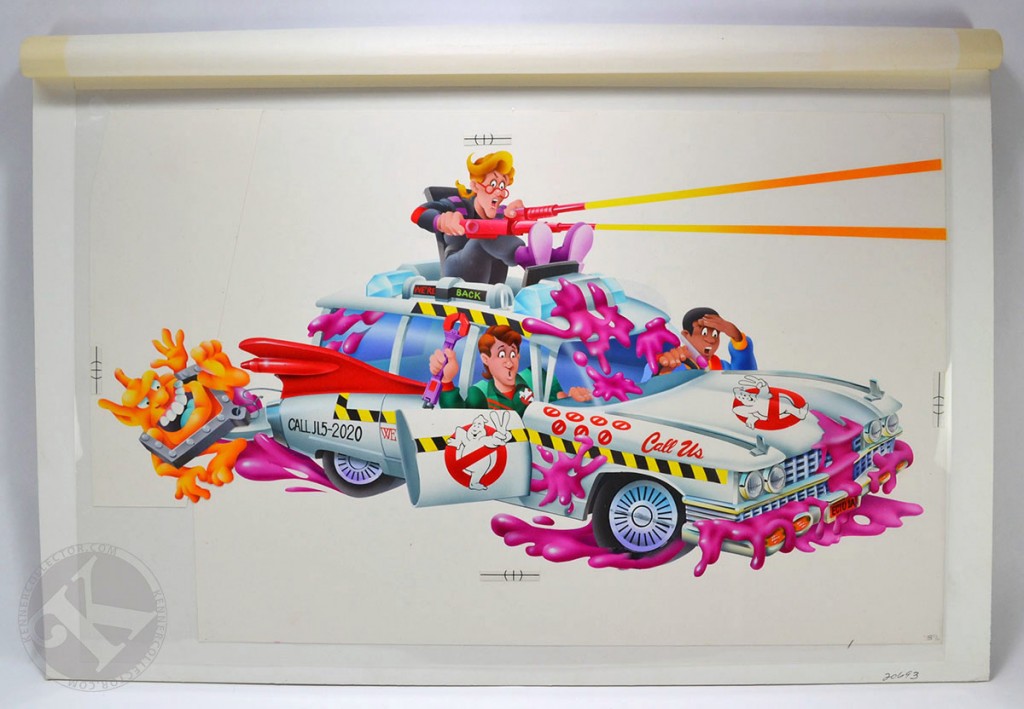 The art with all of the layers lifted: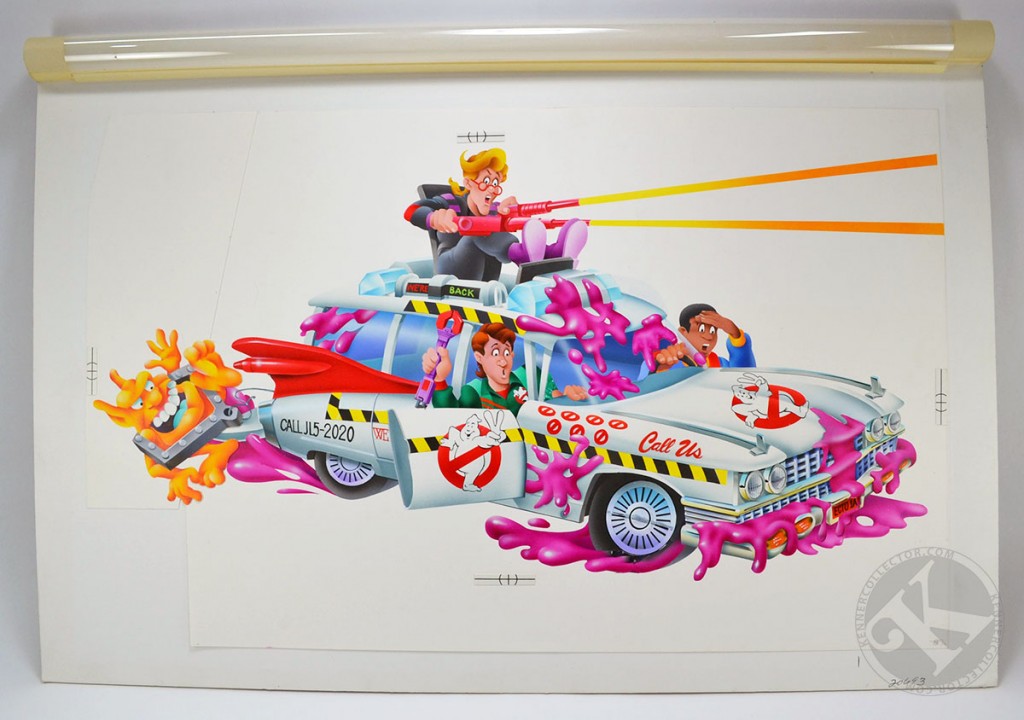 It's hard to see in the pictures, but there are several pieces of art that were painted on a different sheet of paper, and attached over the bottom car layer.  As an example, the windshield and also several of the pink slime areas are painted on separate layers of paper.  This is a great example of the design process artists would go through in the days before art was scanned in and manipulated easily with photoshop.  The design firm and Kenner would sometimes go back and forth several times until the finished piece was exactly what the folks at Kenner had envisioned for the toy's packaging.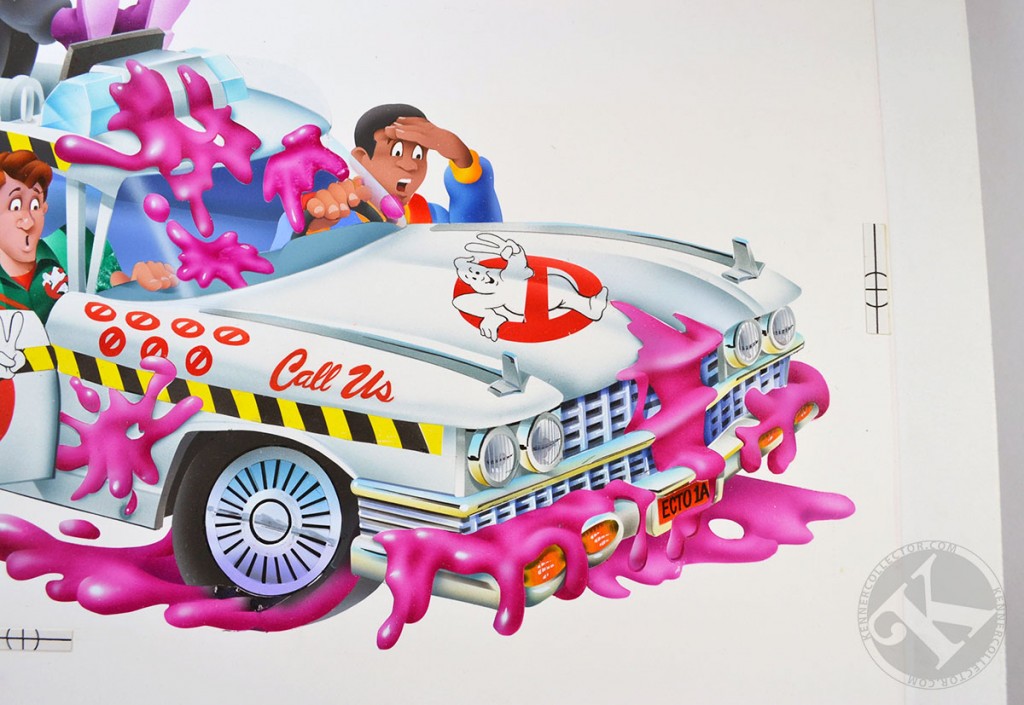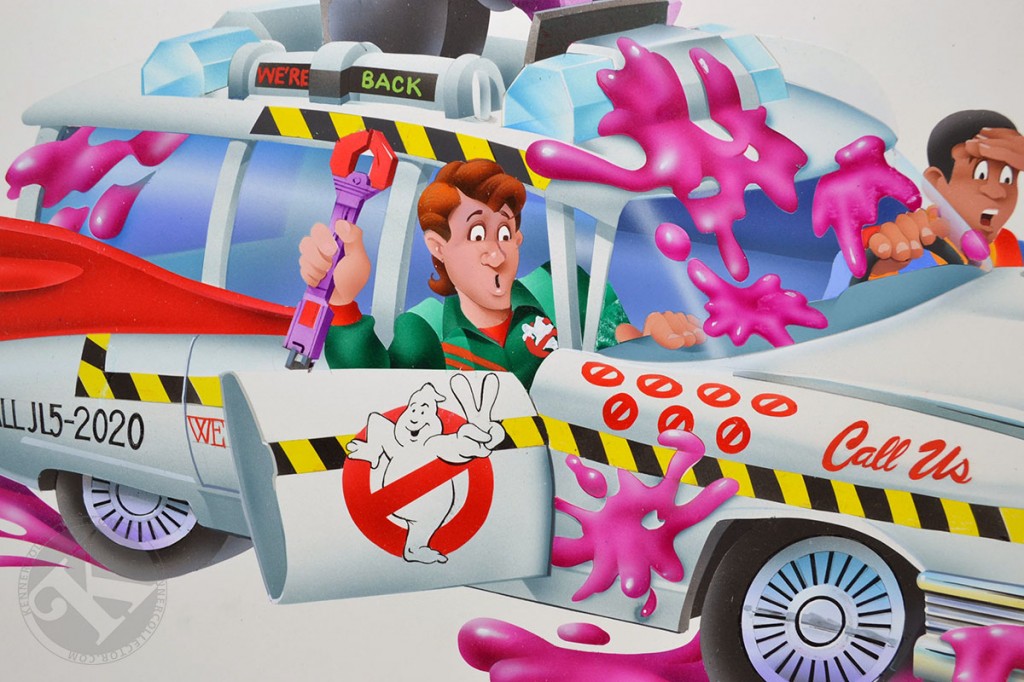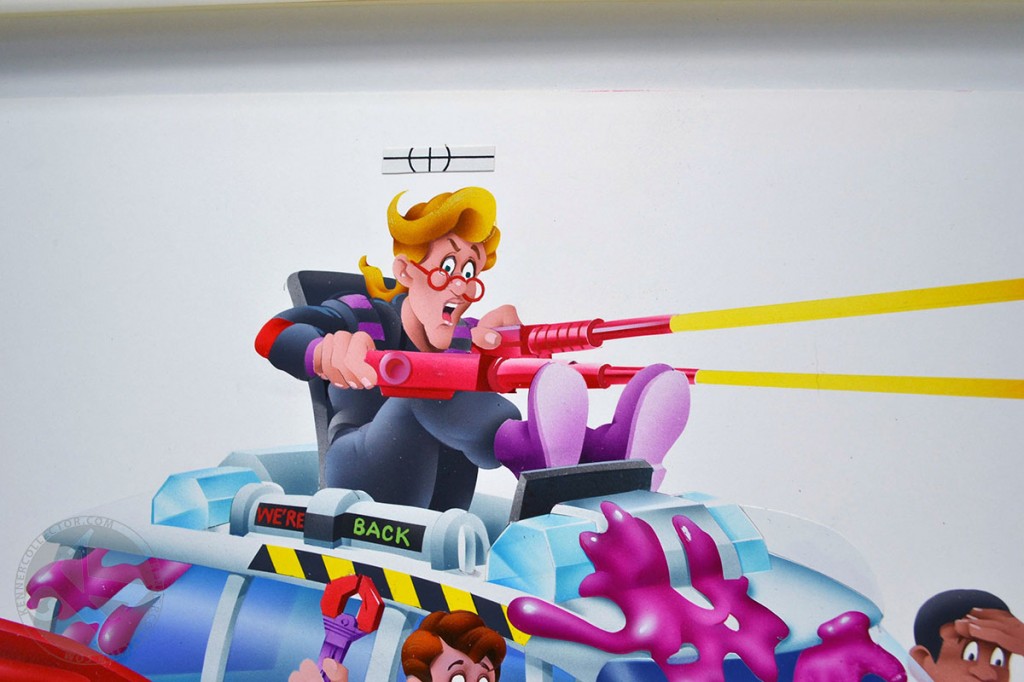 The orange ghost in the ghost claw is another good example of a separate painted image attached to the main car art underneath.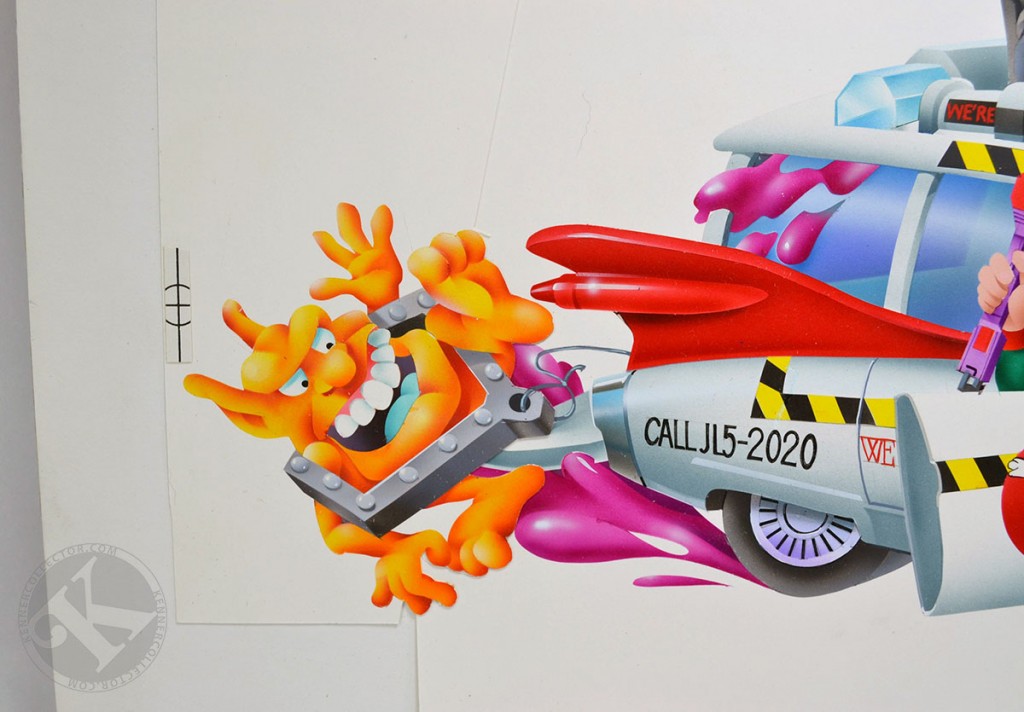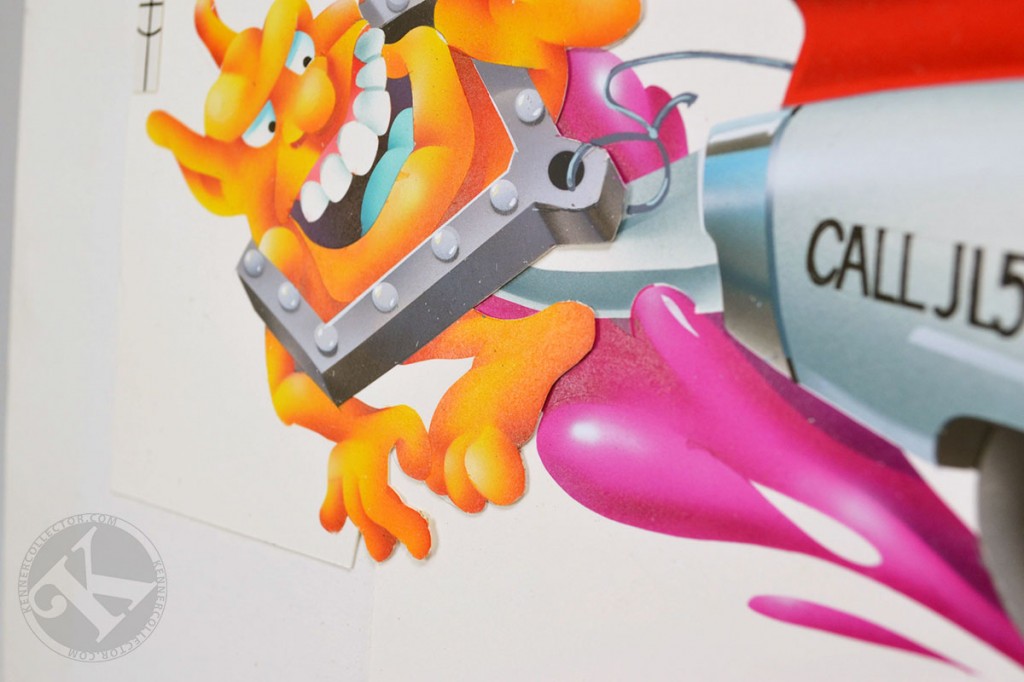 The back of the artwork shows the light gray protective cover sheet attached, and folded over to protect the front.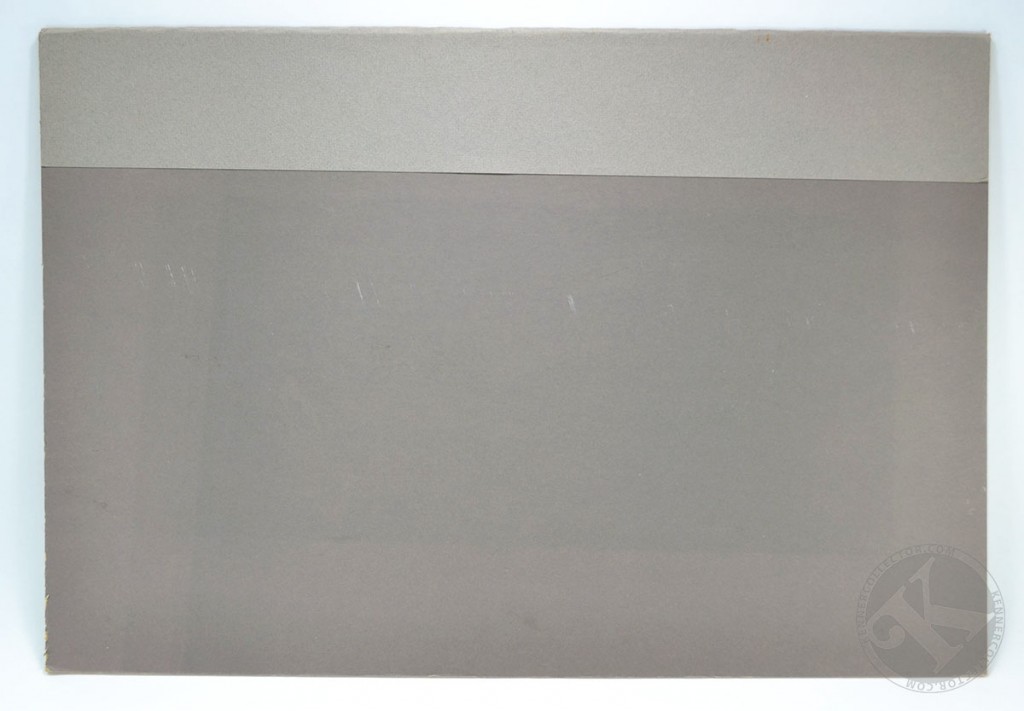 The ECTO-1A box art was also used on the first page of The Real Ghostbusters section in the 1990 Kenner Toy Fair catalog: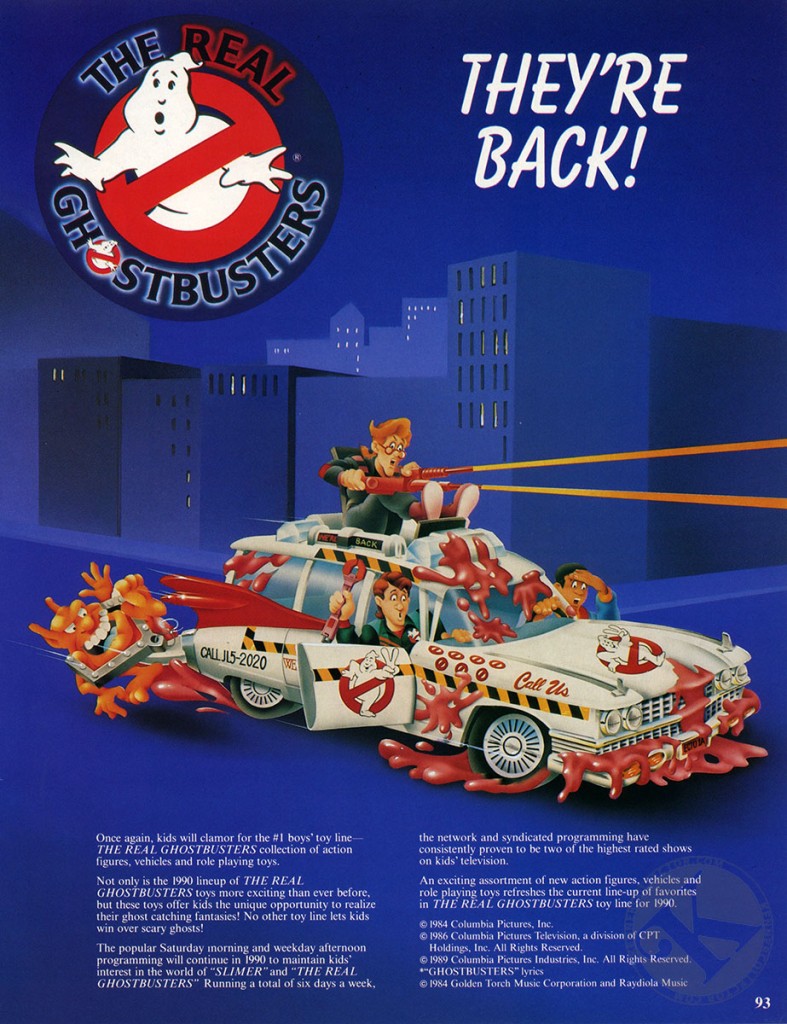 The ECTO-1A product entry from the 1990 Kenner Toy Fair catalog: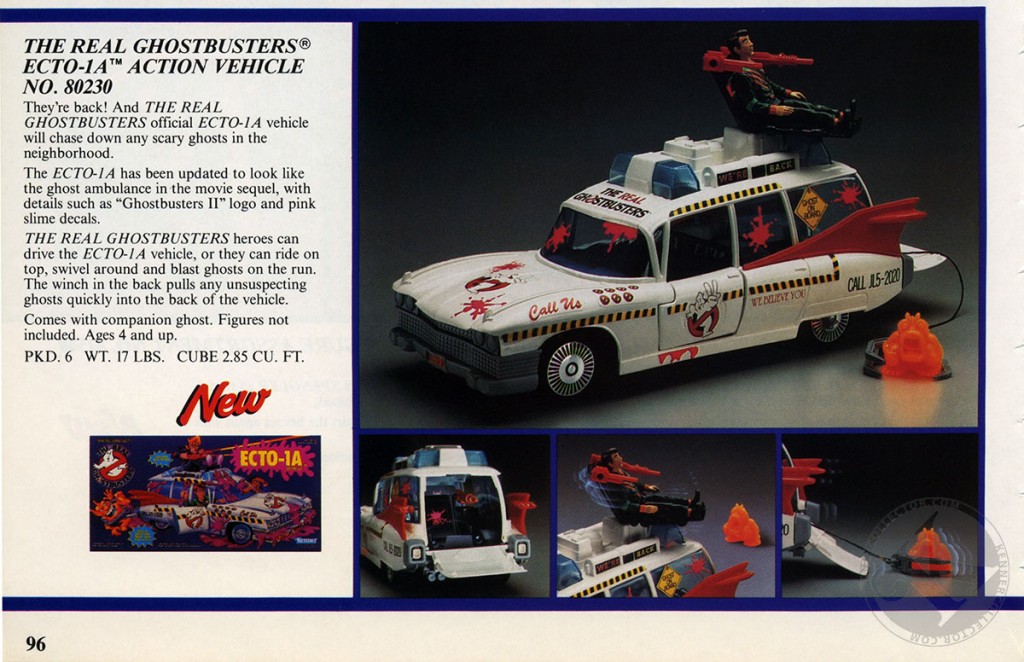 And finally, here is an image of the final production toy box.  Image property of Final Frontier Toys: