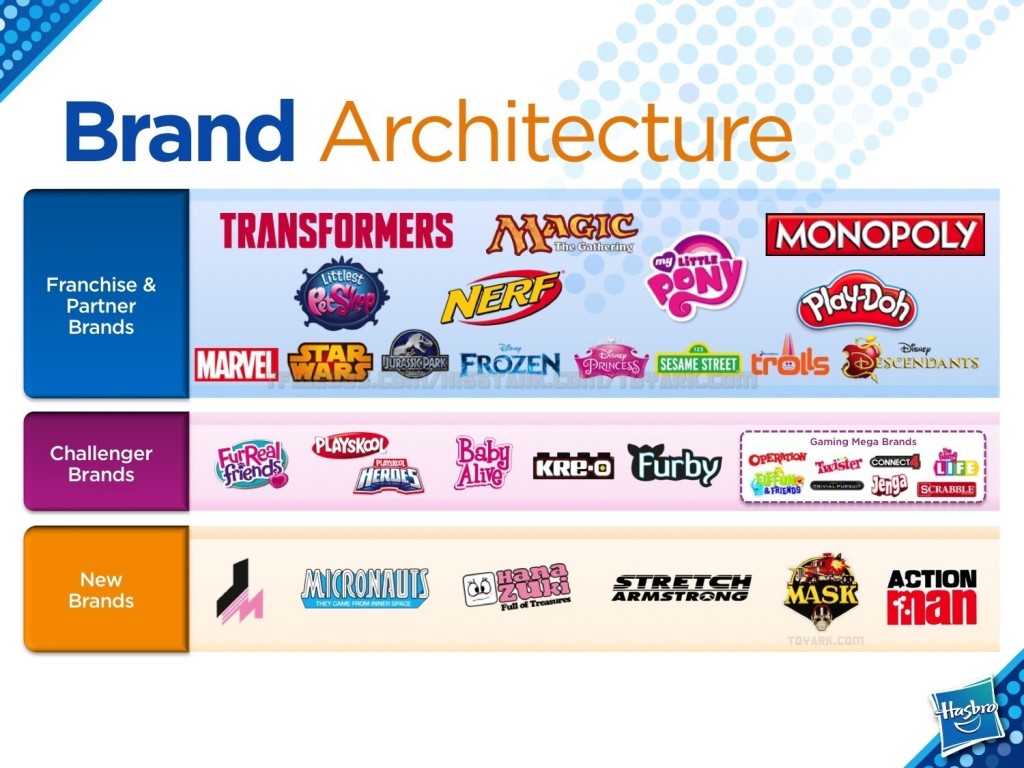 We have had many tidbits of information over the past few months regarding Kenner's much loved MASK line.  Hasbro applied for new trademarks regarding the line, and rumors ran rampant that Matt Trakker could possibly appear in the next GI Joe film.
TFW2005 was covering the Hasbro 2015 Q2 Conference Call, and the above slide was included in their presentation.  When I saw this I couldn't believe my eyes, one of my all time favorite lines is making a return!  Keep in mind that this year also marks the 30th Anniversary of  MASK.
I can barely contain my excitement, we'll all be reporting to Boulder Hill before we know it!