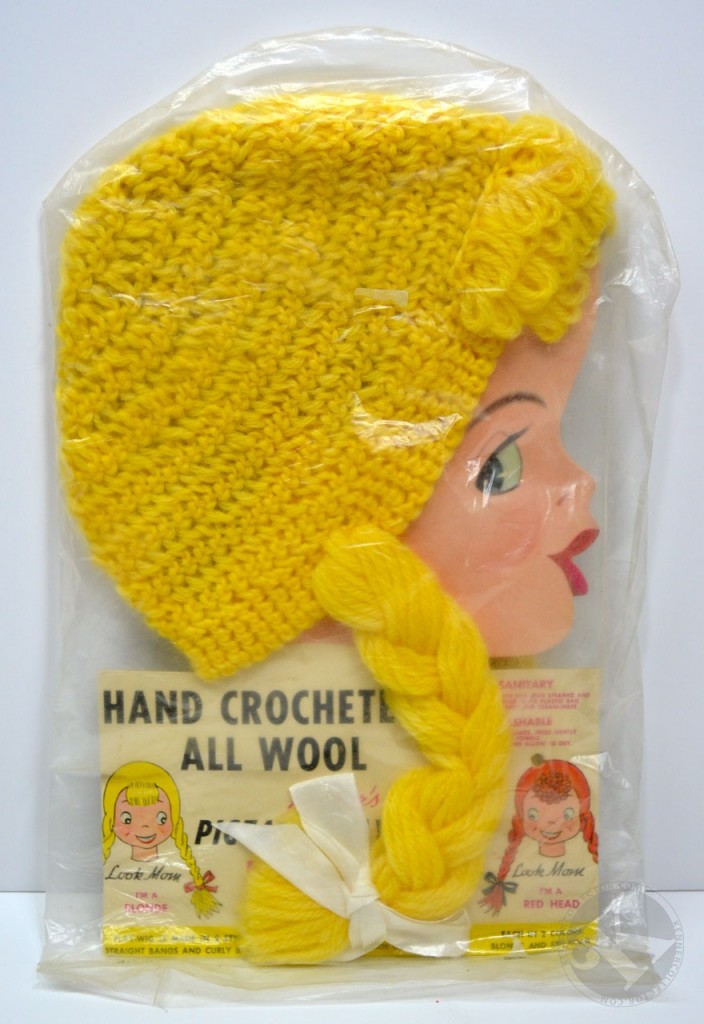 If you thought the Daddy Saddle was as far out there as Kenner dared to venture, think again.  Yes you are looking at a play wig Kenner marketed and sold in 1958.  What little  girl didn't want to run around with a hand crocheted wool wig on her head?  I love this goofy thing!
Let me introduce you to Kenner's Pigtail Play-Wig.  It 's a hand crocheted, wool wig that kids could wear.  I can only imagine how dirty and nasty this thing would get after a hard day of playing.  Would have been funny to see a kid get caught in the rain while wearing one!
The wig is attached to a thin cardboard cutout head and the overall packaged dimensions are about 13″ tall x 9″ wide.  The card reads:
HAND CROCHETED – ALL WOOL
KENNER'S PIGTAIL PLAY-WIG
FUN… COMFORTABLE
FITS ANY SIZE HEAD
SANITARY
THIS PIGTAIL PLAY-WIG HAS BEEN STEAMED AND IMMEDIATELY SEALED IN ITS PLASTIC BAG TO INSURE FRESHNESS AND CLEANLINESS.
WASHABLE
USE MILD SOAP OR FLAKES.  PRESS GENTLY BETWEEN TOWELS.  PULL INTO SHAPE AND ALLOW TO DRY.
PLAY-WIG IS MADE IN 2 STYLES:
STRAIGHT BANGS AND CURLY BANGS
EACH IN 2 COLORS:
BLONDE AND RED HEAD
MADE IN JAPAN. PAT. PEND.
©1958 KENNER PRODUCTS CO., CINCINNATI, OHIO
The Made in Japan is something I don't remember seeing on a Kenner toy before.  Maybe the wig was only sold in Japan?  I'd love to hear from anyone that might know more about it.
The back of the cardboard is plain: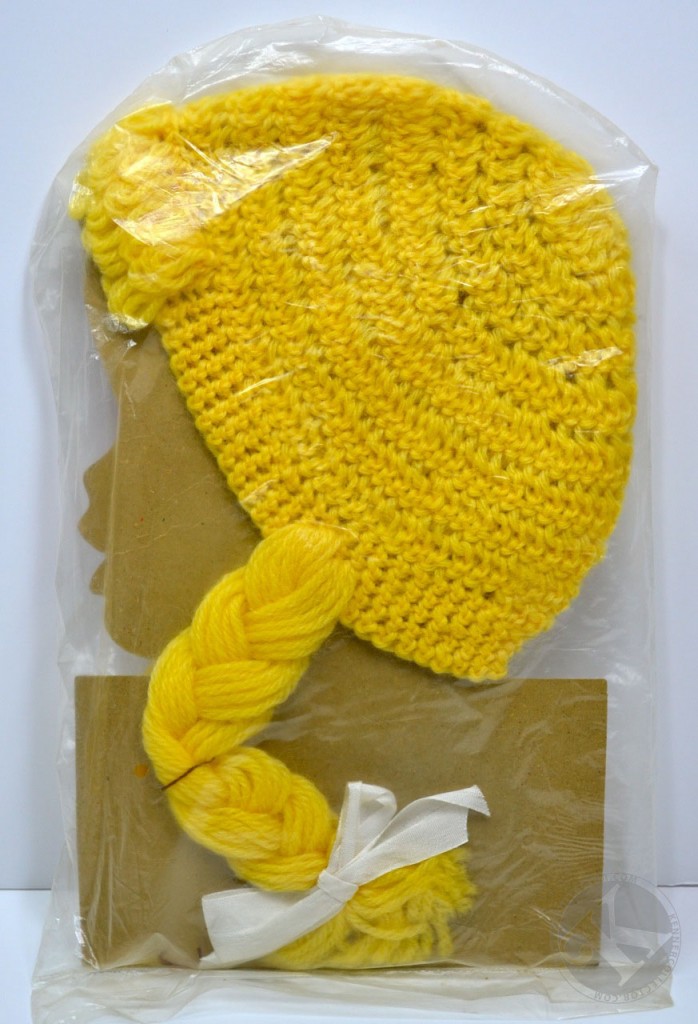 Here's a close up of the card details:
If anyone has a red head version, I am very interested in confirming that it was made.  Please let me know!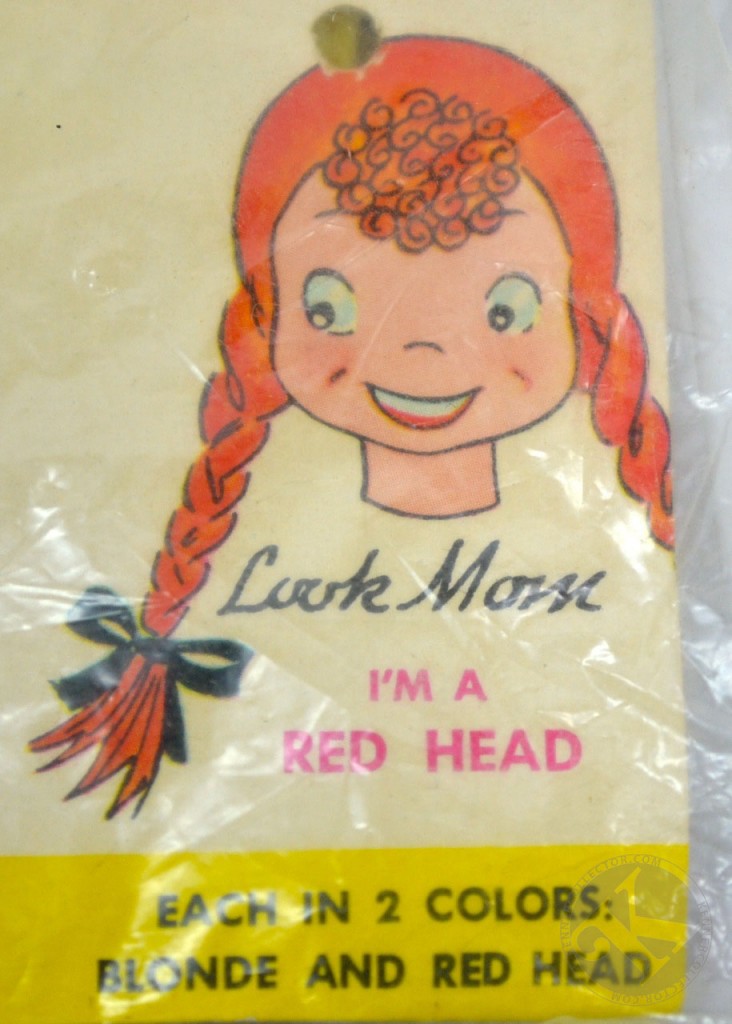 In case you are wondering, yes there are plenty of modern versions out there!