KennerCollector.com is a place where fans of Kenner can come together to share their love for the toy company!
Contributors: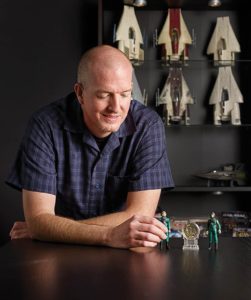 Dan Flarida
Hi, my name is Dan Flarida and I collect plastic and cardboard.  My path to collecting Kenner related items began in the Summer of 1990 when I picked up a carded Return of the Jedi Darth Vader figure at a local flea market.  At the time it was just a nostalgic reminder of my childhood, and it was tucked away in a drawer without too much thought.
A few years later I found the carded Darth Vader figure still safely tucked away and I began searching out other Star Wars toys from my childhood.  This was the early days of the Internet so the majority of my searching took place at flea markets, antique shows, and magazine ads.  I stumbled across Steve Sansweet's book Star Wars: From Concept to Screen to Collectible in 1994 and the deep-seated need to collect became a permanent part of my life.
It was also around this time that I found the Star Wars Collector's Archive online and discovered there was a lot more out there than just the toys.  I was immediately drawn to the pre-production items, internal employee items, store displays, and other rarities that were in the hands of fellow collectors.  My focus shifted from just the Star Wars toys to prototypes, art, and other internal only items.
After collecting Star Wars items exclusively for a few years, I started realizing that a lot of the other toys I played with as a kid were also made by Kenner.  I began picking up other Kenner toy lines here and there like MASK, Silverhawks, and Super Powers.  This diversion into other Kenner lines quickly turned into my main collecting focus.
I currently collect anything and everything related to Kenner.  My goal is to have at least one production toy and one pre-production item from every toy line Kenner made.  Some of my favorite items are the prototypes, employee items, and other things that were never meant to be outside Kenner's walls.

John Wooten
john@kennercollector.com
Hello! My name is John Wooten and I'm a collector of vintage Star Wars toys and Kenner memorabilia.  I became interested in Kenner memorabilia through my interest in vintage Star Wars prototypes.  I was fortunate enough to meet some Kenner employees along the way and their passion and creativity was inspiring.  As I met these folks and listened to their stories, I became not only interested in just Star Wars prototypes, but all things Kenner, from softball hats to internal awards.  I have a deep regard for the way Kenner toys were developed and the folks involved in all phases of the process.  I always look forward to a chance to talk to someone who worked there, because I don't think it's always obvious to them how special their creations were to millions of children over several decades.
I currently collect Kenner employee memorabilia and internal items like awards, giveaways, paperwork…pretty much anything that has to do with the process of developing, manufacturing and selling a Kenner toy.  I look forward to sharing some of the things I have and for any opportunity to find something to add to my collection.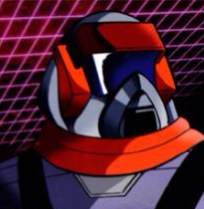 Joe Ilagan
joe@kennercollector.com
Greetings!  My name is Joe Ilagan and I am a collector of vintage Star Wars, and MASK, among other vintage and current toy lines.  I am new to vintage collecting and still learning new things everyday about Kenner.  My childhood as many of yours is filled with memories of playing with toys and the joy of being able to open up that new toy the second you get home.
My collecting started back when I was in high school and my parents were cleaning and came across a box of all my old toys.  They asked me if they could donate or give them away.  I rummaged in the boxes and pulled out the toys that meant the most to me, Star Wars, MASK, and a few other lines.  I threw them all in a box and forgot all about them until my parents were moving while I was in college and asked me that same question again.  Opening that box brought a wash of nostalgia over me and the rest is history!
I am currently collecting vintage loose Star Wars figures and vehicles and have a focus on the B-Wing Pilot and ship.  I am also an avid collector of MASK toys.  I have recently discovered that Wonder World, Silverhawks, Jurassic Park, and Mega Force were all made by Kenner.  My collecting goals really revolve around tracking down all the toys I remember having when I was young.  I look forward to sharing my collection, my memories, and any help I can offer.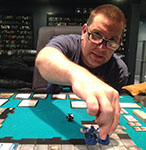 Steve Meister
steve@kennercollector.com
Hello my name is Steve Meister and I am a nerd who collects toy lines.  I began collecting around 1995 with the rerelease of the Power of the Force 2 Kenner Star Wars line.  This particular line reminded me of my childhood toys and so began my collecting addiction for gathering Star Wars figures.
Along the way I found a group called the Ohio Star Wars Collecting Club (OSWCC) who shared my passion of collecting.  I became a member and ironically, the first meeting I attended was at Dan Flarida's house.  Joining the club, introduced me to a lot of interesting collectors and peaked my interest into other toy lines.
I am currently working on several 80's toy lines from G.I Joe to Transformers to Super Powers to even Clash of the Titan figures.  My goal is to collect the lines that I remember playing with as a kid.  I look forward to sharing my memories with other like-minded 'nerds'.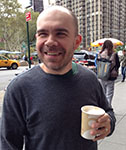 Joe Curcio
curch@kennercollector.com
Hi, my name is Joe "Curch" Curcio and I am an avid collector of vintage toys.  My passion for the hobby started in 1990 when I started collecting Starting Lineups with the sole purpose of gaining the baseball card within each one.  This, combined with the influence of friends, got me more involved and my collection has grown ever since.  My current collection contains well over one thousand Starting Lineups.  The pride of my collection is my one hundred prototypes, many of which I acquired through a retired Kenner employee.
Over the years I have attended countless Starting Lineup Conventions as both a buyer and seller.  I work to the keep the passion for the hobby alive and am an active member of the Starting Lineup Message Board.  I also founded the Kenner Starting Lineup Group on Facebook which to date has over five hundred members.  If you are interested in joining the Facebook group please click here.  I enjoy discussing toys and promoting interest in the hobby.
Apart from Starting Lineups I have expanded my collection to include iconic eighties memorabilia.  Eighties toys will always have a special place in my heart because they are the toys that I played with as a child.  Many items in my current collection have sentimental value.  It is exciting to acquire pieces that I never had as child but wanted.
My interests are as varied as the toy lines themselves.  Some of my larger collections include Star Wars, G.I. Joes, and Transformers, which I am still working to complete.  More recently I have been exploring international toy lines such as Funskool and Lili Ledy.
I look forward to sharing my passion and collection with all of you.  Please feel free to contact me with questions or just to talk toys!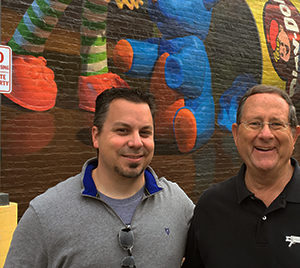 Josh Blake
josh@kennercollector.com
Greetings! My name is Josh Blake and I am a collector of vintage Star Wars, The Real Ghostbusters, Batman the Dark Knight Collection toys and internal employee related Kenner memorabilia and photographs.  My passion for toy collecting has been consistent throughout my life, but my hobby involvement and interest went into ludicrous speed when my family moved to the Cincinnati area in 1994. I vividly recall my first visit to Traders World Flea Market where I stumbled upon a booth selling vintage Star Wars figures, vehicles and playsets. My heart was pounding, the blood was flowing and my $5 allowance quickly took the form of a 3 3/4 Luke Skywalker action figure! It was the first Star Wars purchase I had made since 1991 and that purchase reignited my passion for the toys I once owned or had always wanted as a child!
Since that time I have met many of the employees that have worked directly on the lines that I collect. To me, there is nothing more satisfying than listening to employees fondly recollect company stories and learn how they mastered their craft during that period of product development!
Today my main collecting focus is prototype relics relating to the Star Wars Micro Collection line from 1982, internal documents and product photography. I am always interested in learning more about company history, its people and hearing their stories of creating the toys we love! It's also a bonus when I can add one of those items to my collection!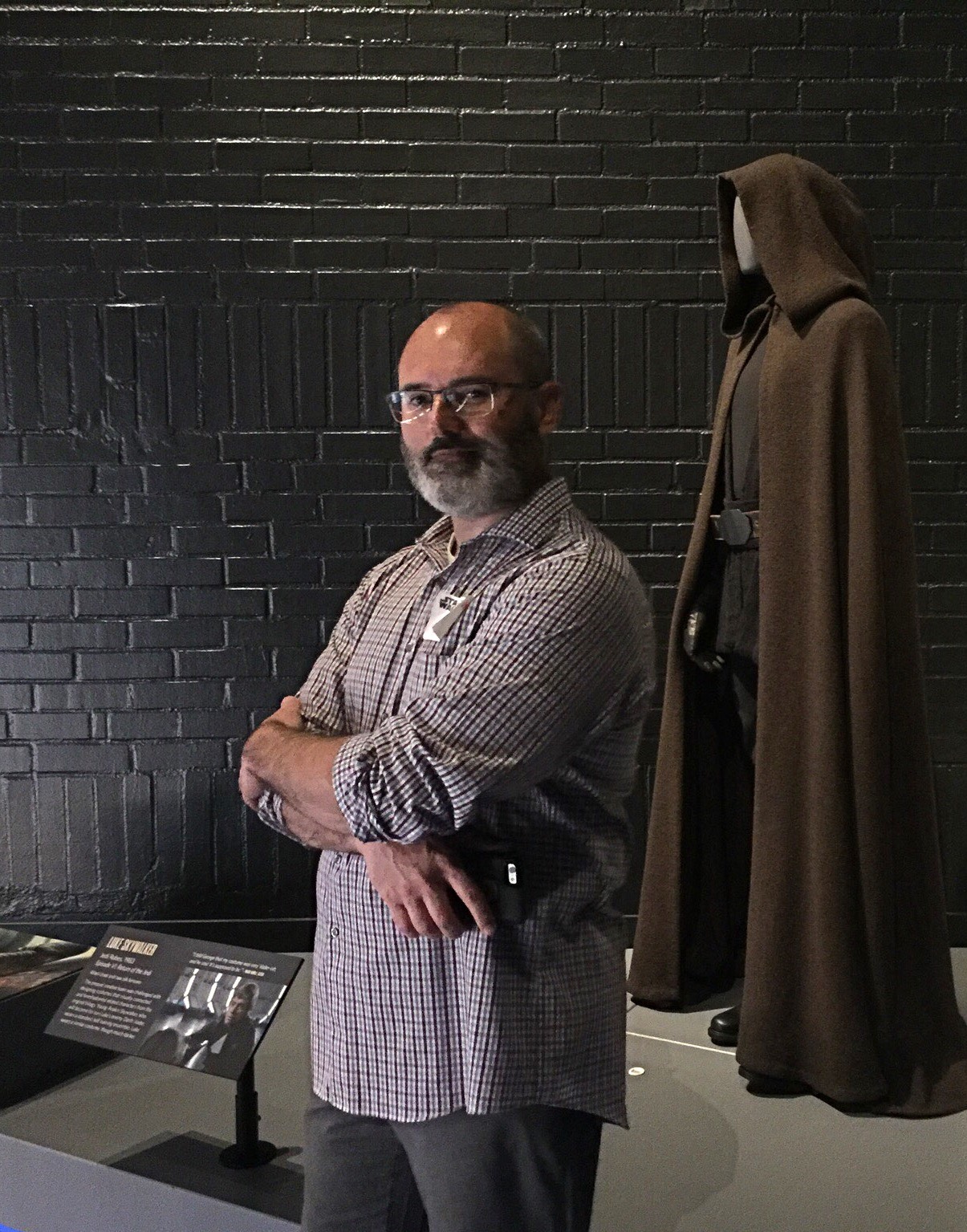 Bill Wills
bill@kennercollector.com
The 70's was a great time to be a kid.  The toy landscape was changing quickly with a continued shift away from role play and cheap, gimmicky toys to more creative and innovative action figures and accessories and Kenner was leading the charge.  Some of my earliest and best memories are centered around Christmas mornings with toys like the Six Million Dollar Man and his Bionic Transport or Stretch Armstrong under the tree.  I remember seeing spinner racks, dump bins and other incredible displays filled with Star Wars figures at retailers like Sears, Gold Circle, Hills and K-Mart as well as toy stores like Children's Palace and Kay-Bee and wanting them all!   Somewhere in a forgotten box or drawer in my house is a letter and hand-sketched idea for a toy that I submitted to Kenner back in 1978 along with their rejection letter.  It was a sad day for 8 year-old Billy.
Fast forward to 1993, I found myself leafing through a toy collecting magazine at Waldenbooks filled with beautiful color photos of all the vintage Kenner Star Wars action figures still on their original cards.  I was blown away that things like this still existed and that other people thought they were cool as well.   It didn't take long before I had purchased my first vintage Kenner Star Wars item, a Jawa on a Return of the Jedi card,  for what seemed like a ridiculous price of $35.00.   I had no idea what a life-altering decision that was.  The impressions and memories these toys inspired as a kid have lasted a lifetime and the fact that these toys were created right here in Cincinnati adds an entirely new layer of wonder and mystique.  Today I collect Kenner prototypes, internal paperwork and manuals, original artwork, tools, employee service awards and other items, store displays, you name it.  My main focus is on the Luke Jedi character.  I look forward to using Kenner Collector as a platform to share my passion for collecting as well as shining the spotlight on some of the great Kenner artisans responsible for creating all those great toys.