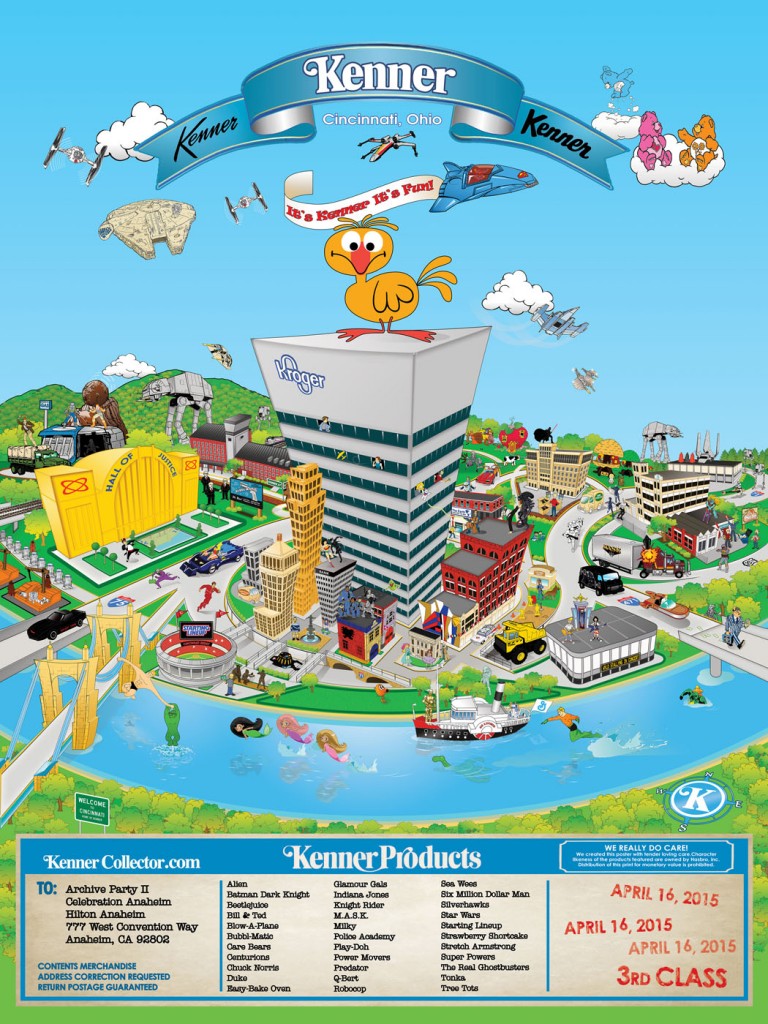 KennerCollector.com is excited to announce our exclusive Kenner Fun Map, a poster showcasing the company's many historic Cincinnati locations and toy lines.  The poster measures 18″ wide x 24″ tall, and will be limited to only 350 pieces.  The Fun Map poster will be available free as an exclusive to attendees of the Star Wars Collectors Archive Party II on April 16, 2015 at Star Wars Celebration Anaheim.
I first approached fellow collector Josh Blake in May of 2014 about an idea for a t-shirt I wanted to create as a give-away for Celebration Anaheim.  He loved the idea of working together on something, and soon convinced me a poster was the way to go.  Over the next several months, Josh and I poured our hearts into this poster as a thank you to Kenner, the toy company that has provided us with so many years of enjoyment, both as kids and adults.  Josh was the artist and designer on the poster, and I was the creative consultant and technical advisor.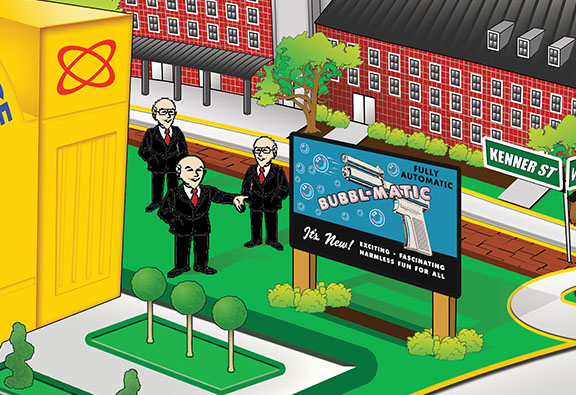 The poster features many iconic Kenner Cincinnati locations including Kenner Street, 912 Sycamore Street, 2940 Highland Avenue, 1014 Vine Street, and the Oakley complex.  There are also a few hidden surprises in there that seasoned collectors will want to search for!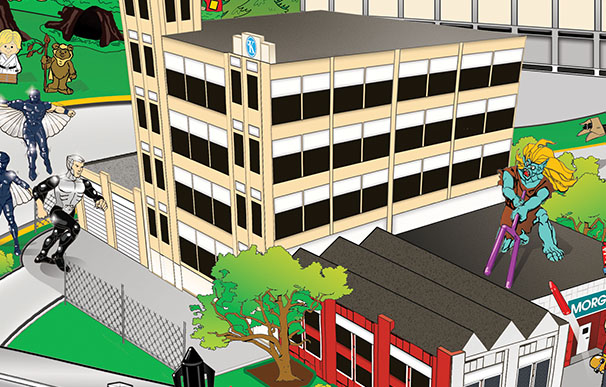 Here is one example of the many original sketches Josh did to get the detail just right.  This is of the Oakley complex, home of the famous Kenner Museum and Morgue: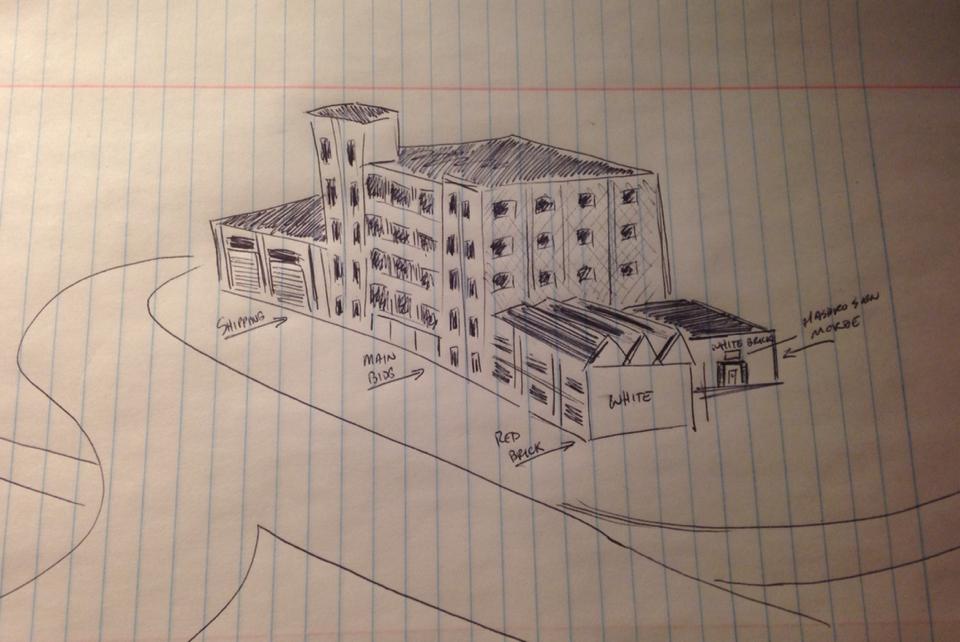 Even though Josh had several Celebration Anaheim projects on his plate, he was able to knock it out of the park with this poster and come in way ahead of schedule!  After the poster was completed, Josh was still willing to take time to reflect on and answer a few questions about the project:
Dan – Tell me a little about your history as an artist and graphic designer.
Josh – My parents said I began sketching at the age of 3 and I had always expected to pursue art as a career.  My mother had success as a commercial artist in the 1970's, having designed the main character for the advertising campaign that would eventually become the Long John Silvers Pirate.  Although I had intention of attending art college, my circumstances led me to a liberal art institution where I studied other disciplines.  Art design eventually made it's way back into my life when I took a job in the printing industry in 2008.  Life has a funny way of working things out and I now use both my college education and experience in commercial printing for running my graphic design business.
How long have you been a collector? What Kenner toy lines do you collect?

I can't remember a time that I did not collect.  Star Wars was definitely the first of many things I collected, but I moved around from one line to another throughout the 80's and 90's.  The two most prominent lines I have found most appealing is the 1982 Star Wars Micro Collection and the first series Real Ghostbusters line.
What has been your favorite part of working on the Kenner Cincinnati locations fun map?
My favorite part of the project was coming up with the gags for each of the characters and how they would interact with one another.  The decision for going with a "Fun Map" style, typically found at theme parks and vacation resorts, is that it opened up complete artistic freedom to render pretty much anything we imagined.  The idea was for it to appear wonderfully cluttered with Kenner toys!
Examples of a Kings Island Fun Map from Josh's collection: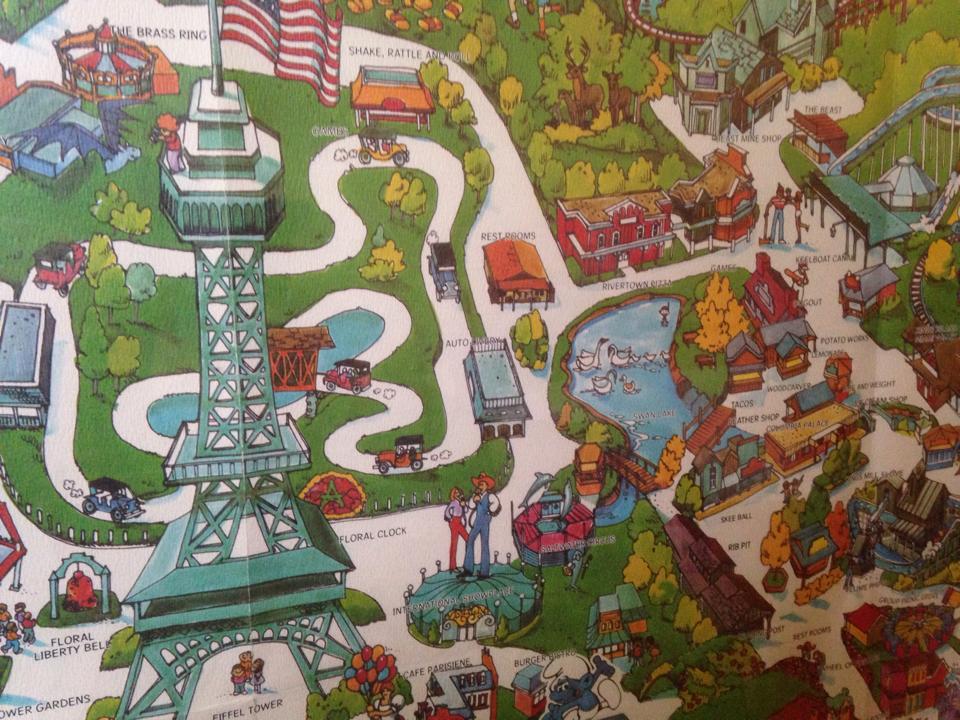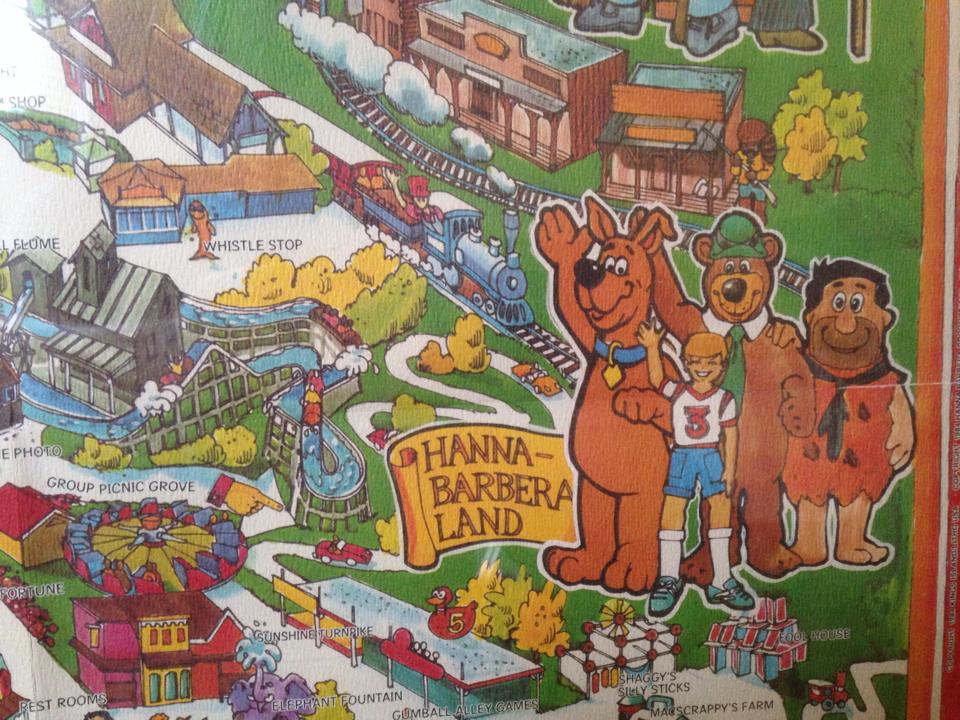 How many hours do you think you have in the poster all together?
I lost track, but I would guess somewhere between 1200-1500.  That's a conservative guess though.
How excited are you about the fact that the poster will be exclusive to the Star Wars Collectors Archive's Celebration Anaheim Party?
I truly am thrilled that the project has evolved to this point.  A project of this scale requires a lot of eyes and ears, and I was fortunate to have excellent support throughout every phase of the job.
Pretty cool to think of something you designed could be hanging on fellow collector's walls.
I almost feel that it's a bit presumptuous to think that someone would want to hang my art on their wall, but the thought is completely flattering.  I just hope that collectors will enjoy this print as much as we enjoyed putting it together.
Josh was also kind enough to add a few words about working together on the project.
About working with Dan.  Dan's role as a technical adviser was crucial in the concept phases to help me gain a visual of what this should, and would look like.  After a bit of convincing that a poster was the best choice of canvas, we developed each area together taking every single detail into account.  Like myself, Dan is a perfectionist and his attention to detail kept me on my toes and served as the perfect soundboard for great ideas.  Working with Dan was a true collaboration and I know he enjoyed this project as much as I have!
Thanks again for all the hard work Josh!
One especially cool detail on the poster is the Kenner Products style shipping label at the bottom.  Josh drew inspiration from an actual Kenner shipping label used to ship Star Wars Micro figures to one very lucky individual back in 1985.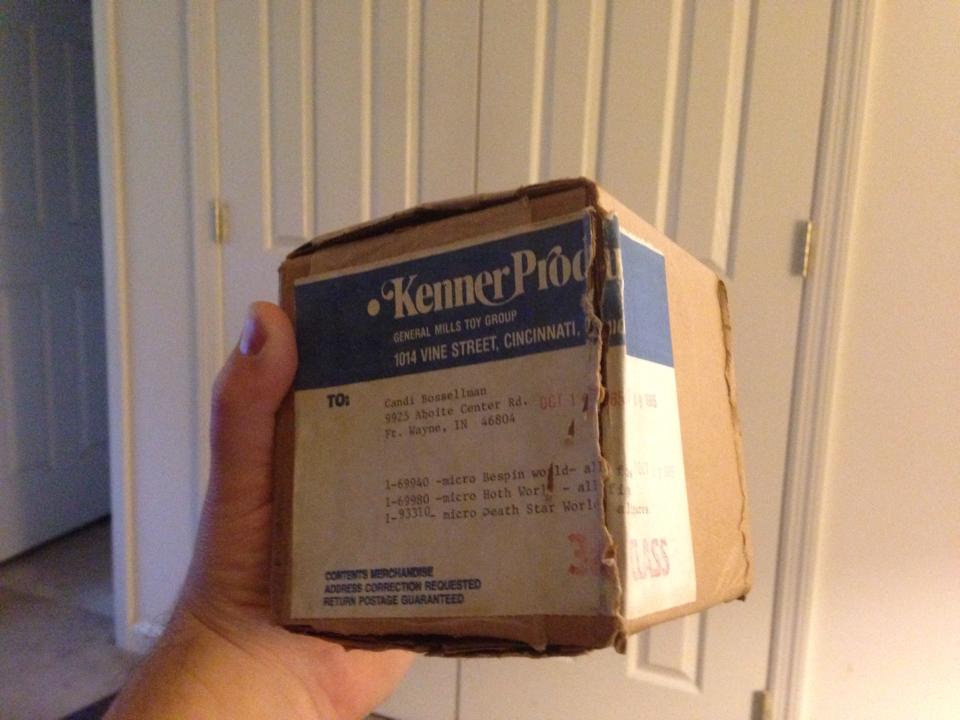 Did I happen to mention there are a lot of different Kenner toy lines featured throughout the poster?  Favorites like Star Wars, Care Bears, Strawberry Shortcake, Easy-Bake Oven, and Alien just to name a few.  How many can you find?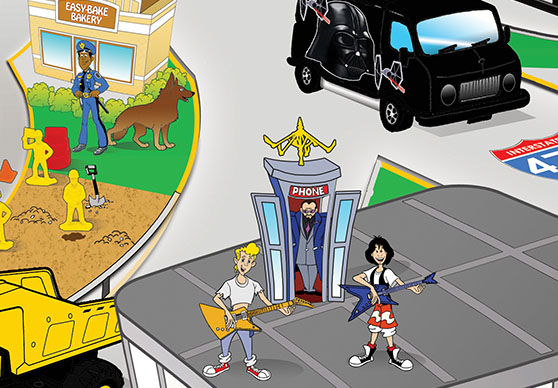 I hope everyone enjoys the poster as much as we have enjoyed making it!  See you at the Celebration Anaheim Archive Party!
If you are interested in working with Josh Blake on a project of your own, contact him here on Facebook!